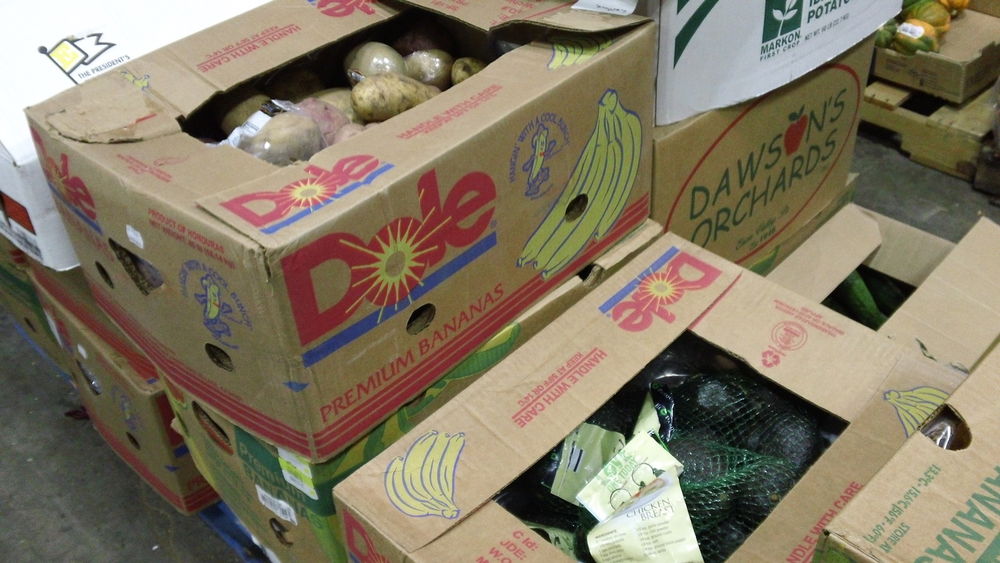 MONACA, Pa. — According to the Greater Pittsburgh Community Food Bank, whose business it is to track such numbers, more than 22,000 people in Beaver County are food insecure, including nearly 7,000 children.
That makes the area one of the neediest in the food bank's 11-county service area.
So this semester, Penn State Beaver Instructor Angela Fishman charged her sustainability students with creating remedies for the county's food crisis. Three of their ideas were included in a grant proposal written by Fishman, Beaver Lecturer Cory St. Esprit, and the local Salvation Army, and will be funded by Pepsi.
The Pepsi Mini Grant, as its known, will give Beaver students $5,000 toward the creation of a community garden (to begin planting over spring break), a digitized food map, and a food rescue program. The grant is renewable for up to three years.
Students designing the digitized food map will collect and pinpoint the locations of the area's farms and gardens, allowing for a kind of master list of area food resources for the community.
"There's so much going on within our own community that we don't know about," said Katie Stanley, a sophomore in Fishman's class.
Stanley and freshman communications student Rachael Cummings will lead the food rescue program team, which has the logistically challenging task of identifying area restaurants with extra food and delivering that food to people and agencies within the county who can use it.
The idea, according Stanley, is to "keep food from Beaver County in Beaver County."
Stanley and Cummings will work with local restaurants to develop the plan, which will then be carried out by students in St. Esprit's fall civic and community engagement class. An information sciences and technology class will build a "pick-up app" for food rescue program volunteers that alerts them when a restaurant has food available.
Though Fishman has long partnered with local agencies to fill community sustainability needs, her efforts have always been constrained by the academic calendar, ending when students exited her classroom. This grant will allow for year-round collaboration, with the Pathway to Success: Summer Start Program students bridging the gap between her spring class and St. Esprit's fall class.
"The idea is to get as many people involved in this project as possible," Fishman said.