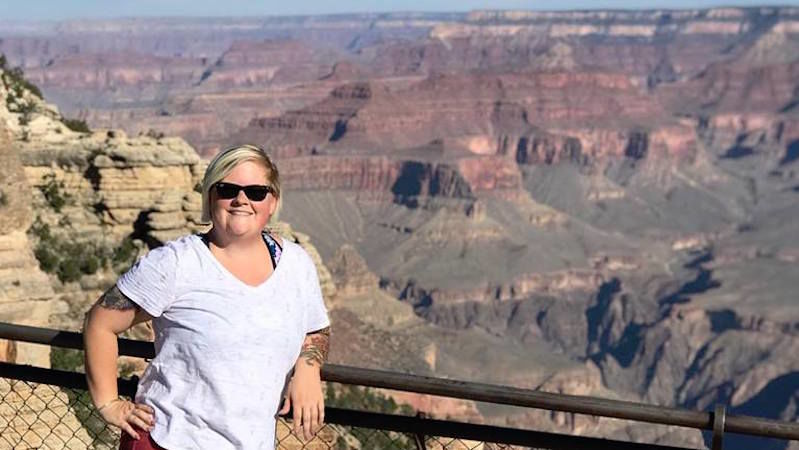 MONACA, Pa. — Eleven years ago, when Amy Green decided to move from Virginia to Pennsylvania to attend Penn State Beaver, she didn't bother visiting campus before she packed her bags.
This summer, she did it again, applying for a job on the South Rim of the Grand Canyon before ever setting foot in Arizona.
"I'm very nomadic at heart," Green said. "I'm always up for an adventure. My attitude is, 'Let's go and figure it out.'"
It's an attitude that works for Green, whose career seems to have fallen into place like a set of perfectly placed dominoes.
Her decision to attend Penn State Beaver led to her first job in human resources at the now-shuttered Toys "R" Us near the Beaver Valley Mall. The experience she got there propelled her into a position at Kings Dominion, the 375-acre amusement park in Doswell, Virginia. Her job was to travel abroad and recruit college students to work during the summer peak season.
"I got to travel the world three times on someone else's dime," Green said.
Among her stops: Jamaica, Ecuador, Colombia, Czechia, Poland, Romania, Spain, the Philippines, Taiwan, Thailand and China. Each time she landed, it was with a group of colleagues from other like-minded entertainment and travel companies, including Xanterra Travel Collection.
So when she saw an opening for a human resources manager at Xanterra's South Rim office, she immediately applied. And, this summer, she embarked on another adventure, moving 2,000 miles from home to take the job. Her house is just a seven-minute walk from the edge of the Canyon; her office is even closer.
"The first time I saw the Canyon, I thought 'This is it. This is home,'" Green said. "I don't think the honeymoon stage will ever go away."
The location isn't the only perk. Because the closest city is 90 miles away, Xanterra has constructed its own company town at the South Rim, including a bank, a post office, a K-12 school, a recreation center and an array of highly subsidized housing. The rent on her duplex is just $180 per month. And Green's food is free when she's working.
"It doesn't get better than free food," she said. "The benefits are awesome."
So are her co-workers/neighbors, many of whom have worked at the South Rim for more than 30 years.
"These are some wonderful, weird people," she said. "I love them because I fit right in."
Though Green doesn't get to do much international travel in her new position, she's not done exploring the world. She has a trip to Greece planned for her 30th birthday. And, when you live on the edge of one of nature's most amazing feats, the world comes to you.
"I walk my dog along the rim every morning, and I don't hear anyone speaking the same language," she said. "The whole world comes to the Grand Canyon. You get to meet all these wonderful people just because of a hole in the ground."
Contact
April Johnston
Public Relations Director, Penn State Beaver