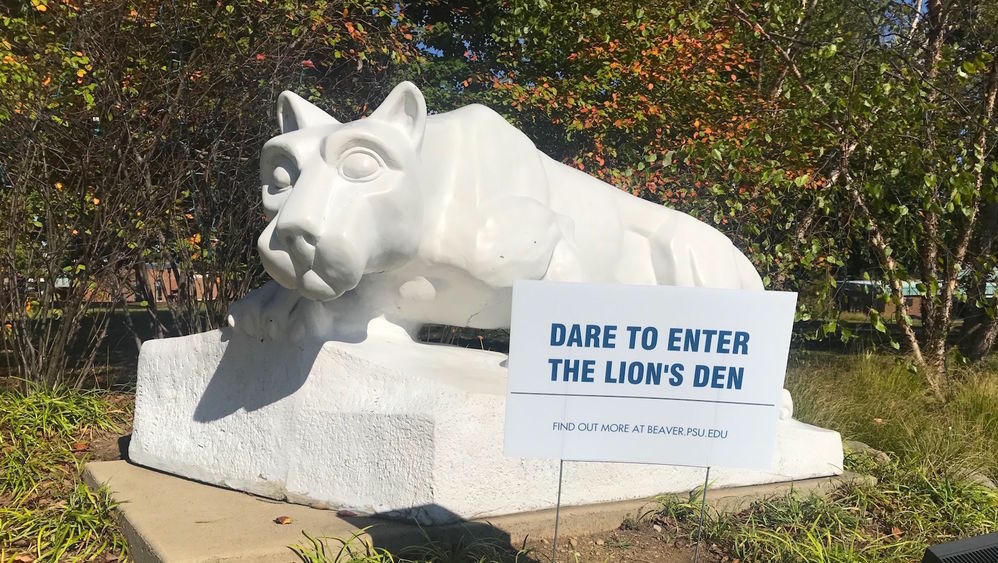 MONACA, Pa. — It's time to enter the Lion's Den … again.
In year three of the annual idea competition, students are being asked to come up with a proposal to improve campus life
It can be anything — high tech or low tech, simple or complicated — as long as it benefits fellow students.
Participants can register alone or in teams of up to four. The deadline for filling out the online form is Oct. 26. Finalists will pitch their ideas — "Shark Tank"-style — to a panel of judges on Nov. 9 in the Student Union Building Lodge, and the winning ideas will be implemented on campus.
The Lion's Den is part of Global Entrepreneurship Week, a University-wide initiative to engage students, foster innovation, and build upon classroom learning with real-world experiences.
The focus of the competition is internal, which Ashu Kumar, Lion's Den coordinator and instructor in information sciences and technology, hopes will inspire students to participate.
"If they win, they are leaving a legacy," he said.