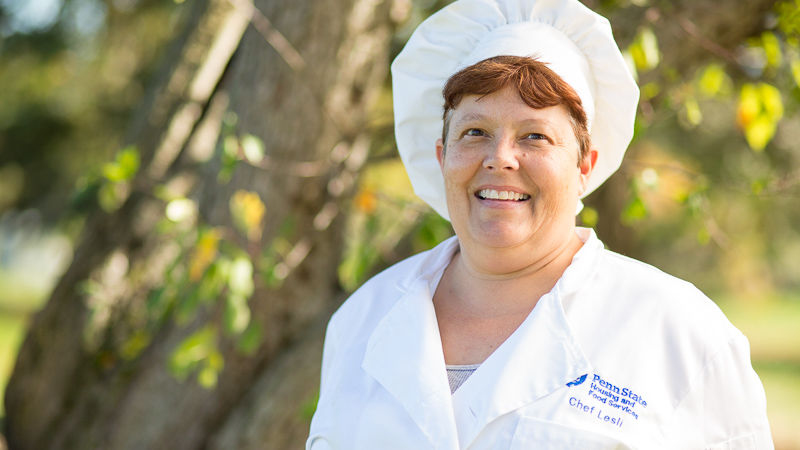 MONACA, Pa. — Lesli Stone worked at Penn State Beaver for 26 years as a chef, whipping up favorite dishes in the Brodhead Bistro and teaching children how to cook during summer youth camps.
Now the University has established a memorial scholarship in her name with an investment of $50,000, to ensure that legacy of service won't be forgotten.
"I think it's fitting that we honor Lesli in this way," said Beaver Chancellor Jenifer Cushman. "Her kind spirit had such a positive effect on so many of our students, and this scholarship ensures that spirit lives on for generations of students to come."
Stone was killed last year in a domestic dispute involving her ex-husband.
Consideration for the Lesli Jo Stone Memorial Endowed Scholarship will be given to full-time undergraduate students who are enrolled, or planning to enroll, at Penn State Beaver and who demonstrate financial need. At the request of Stone's family, first preference will be given to adult and nontraditional students who are returning to school after a period of unemployment or who are embarking on a second career.
A resident of Ohioville, Stone enjoyed coaching softball and spending time at the seashore. She left behind her children, Maci, Billy and Jenna; her fiance, John Ward; and a large extended family.
"Lesli was the type of person who instantly let you know that she was around," said her brother, D.J. Stone. "Not by a loud voice, but by her friendly actions or a smile. Sis — as she was known to us — always saw the good in others, even if they didn't recognize it in themselves. She talked about the students and her co-workers like they were part of our family, and she loved them as such. She always said that her greatest accomplishment was her children, and the fact that she got to cook for people she loved."
To donate to the Lesli Jo Stone Memorial Endowed Scholarship, contact Penn State Beaver Director of Development Diana Patterson at 724-773-3558 or [email protected].
Contact
April Johnston
Public Relations Director, Penn State Beaver