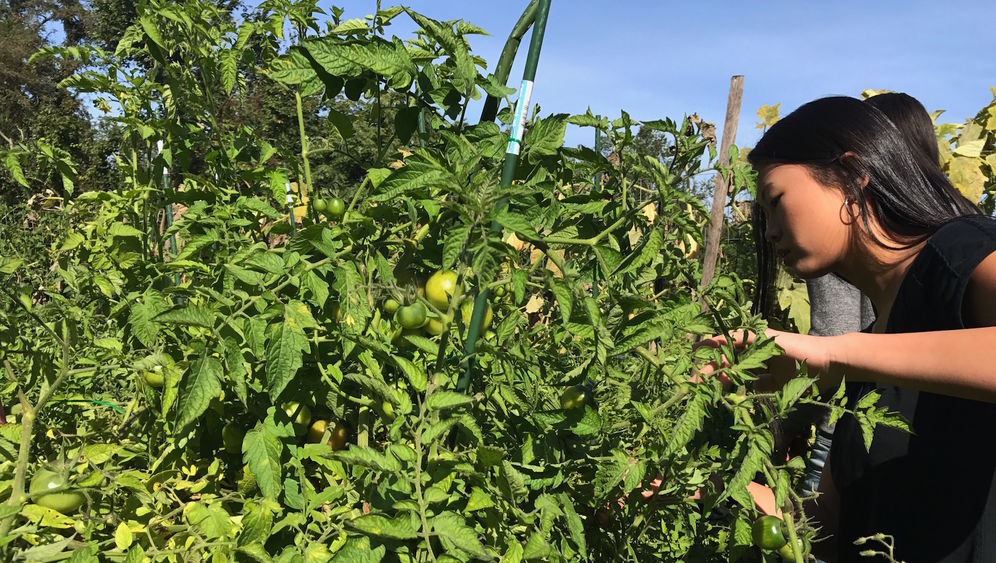 MONACA, Pa. — When a group of green-thumbed faculty and students received permission to plant a garden on Penn State Beaver's campus, their sowing strategy went something like this: Try everything.
Summer squash. Winter squash. Kale. Beets. Peppers. Green beans. Carrots. Zucchini. Pattypan. Dill. Cilantro. Basil.
Oh, and tomatoes. So many tomatoes.
"We are drowning in tomatoes," said Beaver Reference Librarian Beth Seyala.
What began as seedlings in the campus greenhouse in the spring transformed into an unexpectedly robust harvest this summer, with squash vines climbing the wire fence and zucchini blooms jumping out of raised beds. But the campus had a taker lined up for its plethora of produce.
The Salvation Army of Beaver Falls is the food assistance distribution point for Beaver County and has been using the summer harvest to supply residents in need, which, in this county, is a lot of people. According to the Greater Pittsburgh Community Food Bank, whose business it is to track such numbers, more than 22,000 people in Beaver County are food insecure, including nearly 7,000 children.
So far, the campus has donated 2,000 tomatoes, 87 peppers and an array of squash and beans.
"It's been a crazy success," Seyala said.
The garden is funded by a Pepsi Mini Grant, written by Assistant Professor Angela Fishman and Lecturer Corey St. Esprit. The grant, which is renewable for up to three years, is also helping to fund the creation of a digitized food map and a food rescue program.
Once the first frost arrives, students have picked the plants clean, and the job of clearing out the garden is complete, the plan is to build raised beds with tunnels for the winter.
But, until then, it's all picking tomatoes and waiting for the Fordhook acorn squash to ripen.
"I really want to pick one right now," Fishman said, gazing at the squash. "But I have to wait."
Contact
April Johnston
Public Relations Director, Penn State Beaver