Visitors will have application fee waived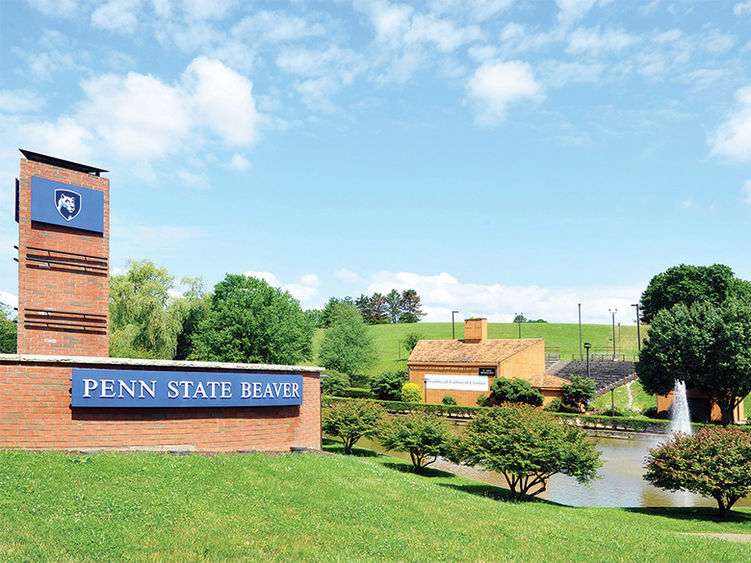 MONACA, Pa. — Ty Cole hit the high school athlete jackpot, receiving a baseball scholarship from a Division II college in West Virginia. But he soon found that the campus just wasn't the right fit.
"As my freshman year came to an end, I realized that I was not excelling as much as I wanted to academically, and I started looking at my transfer options," Cole said.
He settled on Penn State Beaver, where he could play baseball and get a Penn State-quality education. The second time around, the fit was perfect.
Students from other universities who are looking for smaller class sizes, shorter commutes or a place to build on their community college education can visit Penn State Beaver during Transfer Week, set for 9 a.m. to 5 p.m. Monday, Dec. 12, through Friday, Dec. 16, in the admissions office.
Admissions counselors will be available to answer questions about Penn State degree programs and the transfer admission process. Attendees should bring copies of transcripts from all of the schools they've attended for an unofficial review of their transfer credits.
Tours of the Beaver campus and housing will also be available.
As an added bonus, admissions will waive the $65 application fee for those who attend Transfer Week events.
Students who were previously enrolled at another college and are now thinking of returning are also welcome to attend Transfer Week. There is no time limit on when Penn State will accept transfer credits.
"At Penn State Beaver you have an advantage of making connections with your professor that you may not have at a bigger school," Cole said.
To find out more, visit www.beaver.psu.edu/transfer or call 877-JOIN-PSU to schedule an appointment. Registration is not required; walk-ins are always welcome.
Contact
April Johnston
Public Relations Director, Penn State Beaver