Penn State Beaver's answer to 'Shark Tank'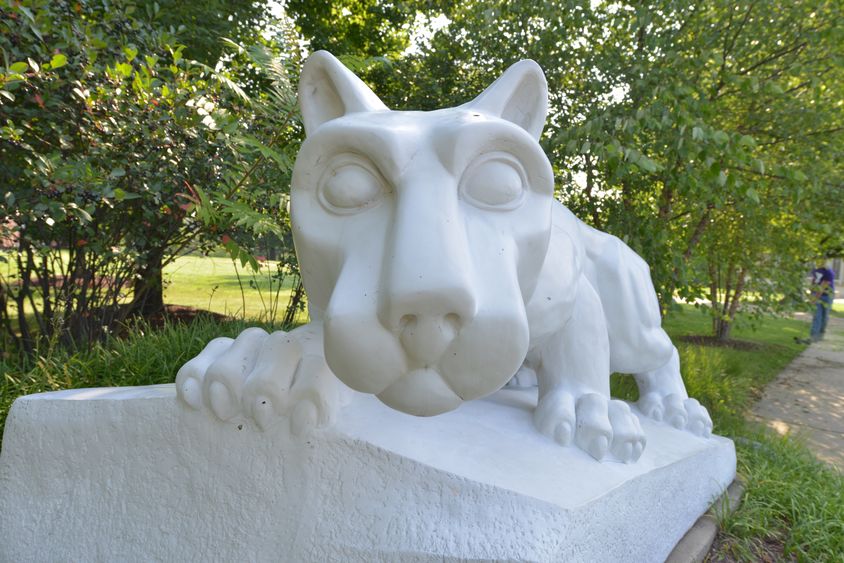 So you have this idea for a service or a product that the world absolutely must have. The problem is you have no idea where to begin.
We have the solution: Enter the Lion's Den.
The Lion's Den is Penn State Beaver's idea competition where students of all majors can pitch their business proposals – whether newly sprouted or fully formed, high tech or low tech, centered around something as lofty as sustainability or something as simple as tracking down the area's best pizza – and compete for prizes that include mentorship from experts in their fields.
The process is simple:
• Form your team (you can have up to three members).
• Fill out the online form, describing your brilliant idea, by Oct 19.
• Wait for the screening judges to pick the finalists, which will be announced on Nov. 2.
If your team makes it to the final round of competition, you'll pitch your idea – Shark Tank Style – on Nov. 16 to a panel of experts, who will ask questions, offer feedback and choose the winner or winners, who will receive a certificate, mentorship and a sweet addition to their resumes.
Think you have an idea that will change the world (or at least make it easier to get a decent slice of pepperoni)? Fill out the idea submission form, available now.
If you have any questions or need advice about your idea or the process, send an email to [email protected]

Contact
April Johnston
Public Relations Director, Penn State Beaver