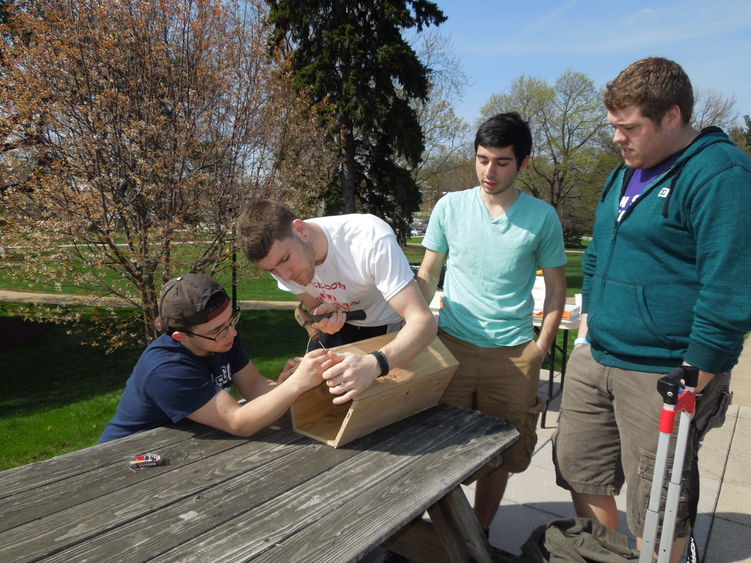 MONACA, Pa. — Beginning in 2018, Penn State Beaver will offer its students a new degree in biology.
The campus has been pursuing and planning for a biology major for more than three years. Its implementation will include hiring two new faculty members, upgrading labs and equipment and adding several new courses.
"I think this is going to be a highly engaging degree given the faculty who have helped this proposal move forward," said Carey McDougall, Penn State Beaver's director of academic affairs.
McDougall and current biology faculty members, Associate Professor Cassandra Miller-Butterworth and Instructor Stephanie Cabarcas-Petroski, have been instrumental in designing the new program and obtaining University permission to offer it. The trio is currently exploring partnerships with state parks, field labs and extension offices so that Beaver's soon-to-be biology majors can receive hands-on, engaged learning opportunities.
Already this year, the campus has hosted several biology-related speakers and projects, including a lecture on Homo naledi from one of the anthropologists who discovered the new species, and a service-learning assignment that involved the building and hanging of bat houses for a local park system.
Given Cabarcas-Petroski and Miller-Butterworth's extensive research — in cancer and conservation, respectively — students also should have ample opportunity to engage in the research process.
"Our students are going to be ready to go into careers that will make the world a better place," McDougall said.

Contact
April Johnston
Public Relations Director, Penn State Beaver