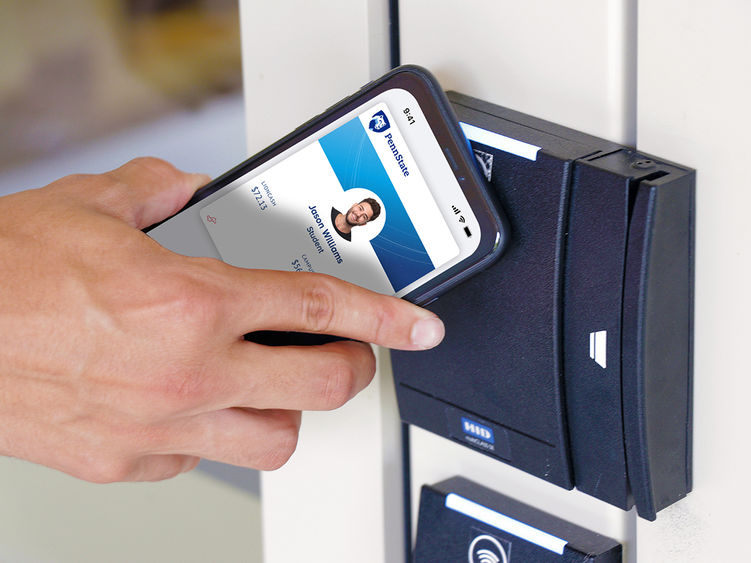 UNIVERSITY PARK, Pa. — Penn State Auxiliary and Business Services is transitioning all of Penn State's residence halls, University-wide, to digital key entry. 
This initiative is a three-year project that will continue through 2025 and will be completed during renovations to update door locks in all residence halls, excluding Pollock Halls on the University Park campus, which will be converted to digital locks on a separate renovation schedule. Earlier this summer, 2,103 locks were installed in 13 residence halls at University Park (East Halls), and 2,145 installed in residence halls and apartment buildings at five Commonwealth Campus locations: Beaver, Behrend, Greater Allegheny, Harrisburg and Mont Alto. 
Penn Staters can access University resources through a mobile id+ card by simply holding their device to a reader. The mobile id+ card allows students to use their iPhone, Apple Watch or Android phone to access campus buildings, and securely make purchases with a meal plan or LionCash. For more information, visit idcard.psu.edu/mobile.
"Penn State is committed to providing the most comfortable, convenient, and safe living experience for students," said Conal Carr, executive director of capital and facilities planning, Housing and Food Services. "These new locks will enhance safety on campus and enrich the experience for more than 7,300 Penn State students this academic year, with that number to grow considerably in the years ahead."