The $8.43 million project will make the building more accessible, functional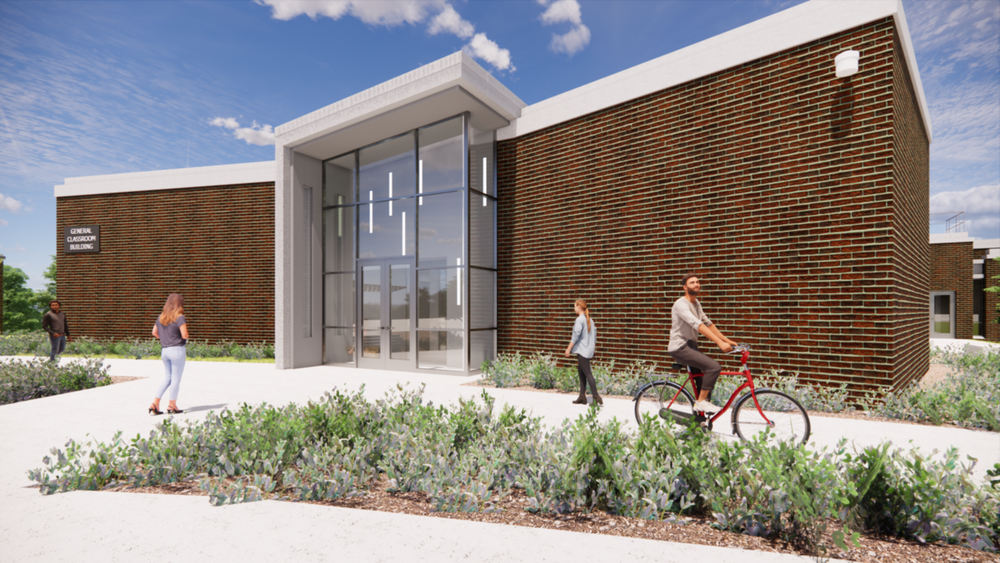 UNIVERSITY PARK, Pa. — A proposed renovation to the General Classroom Building at Penn State Beaver, one of the campuses main academic buildings, was given the nod by the Penn State Board of Trustees Committee on Finance, Business and Capital Planning today (Feb. 17).  The full board will consider the renovation project on Feb. 18.
The $8.43 million project includes updates that will make the building more accessible, more functional and improve its overall aesthetics.
"Our General Classroom Building is one of our main academic structures," said Chancellor Jenifer Cushman said. "Because most of our faculty and students are in the GCB at some point during their time at Penn State Beaver, updating the infrastructure and transforming its traditional classrooms into 21st-century active learning spaces will have a beneficial impact for years to come."
Originally constructed in 1968, the two-story General Classroom Building sits at the north edge of campus and houses lecture halls, classrooms, offices and common areas.
The proposed 16,000-square-foot renovation will include a new elevator to improve accessibility, a new entry vestibule, updated classrooms, more functional lecture halls, lounge and study space for students and additional faculty offices.
Construction is expected to begin by late March and be completed in summer 2023.