Beaver IST student's third Adroid app gets stellar reviews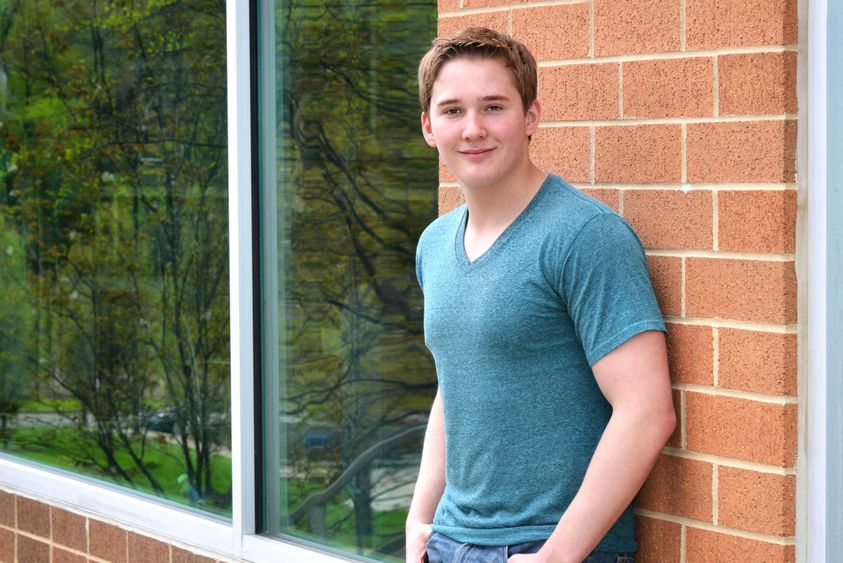 MONACA, Pa. — Tyler Suehr was a high schooler playing "Call of Duty: Modern Warfare" on his Xbox 360 when he noticed something odd.
The characters flying across his television screen appeared to be indestructible, even when his maneuvering clearly should have destroyed them.
"What's going on?" he asked the other players in the online forum.
"We modded the game," they replied.
Translation: They hacked into the game console and changed the code.
Instead of being annoyed that his opponents had rigged the outcome, Suehr was captivated by the possibility of controlling the seemingly uncontrollable with a few keystrokes.
Suehr had been playing guitar since he was a tot, and he saw coding as akin to composing.
"You have full customization and control of the entire situation," he said. "You can really express yourself through those two different entities."
So it should be no surprise that, when Suehr arrived at Penn State Beaver last year, he enrolled in the information sciences and technology program and immediately got to work creating Android-based apps.
His latest, an interactive periodic table, just won first place at Beaver's 15th annual Undergraduate Exhibition.
"I've had these ideas for a long time," Suehr said. "Building something new that will benefit everyone, that's the goal for me."
He created his first app — a Stoichiometry problem solver — when he was frustrated with his chemistry homework. The visuals were basic and it got average reviews, "but it did what it said it did. It solved Stoichiometry," Suehr said.
His next app, called State College News, pulls the latest stories from Penn State's news site, allowing users to keep up to date without visiting the Web. It got some attention on campus but doesn't have a lot of regular users.
The Periodic Table app is different. It's sophistication and usefulness (his fellow Harmony Hall residents are flying through their homework) have earned it more than 140 downloads, 12 reviews and five stars on Google Play. Plus, it looks good, which was important to Suehr.
"Eighty percent of people will keep a good-looking app over a well functioning app," he said.
Not that the Periodic Table app has any functionality issues. Suehr made sure of that. He rewrote the program three times, which he admits is a bit unconventional in the programming world. Most would plan and outline. Suehr likes to sit down and let the coding happen.
It's the technological equivalent of a novelist letting characters tell the story.
And he sought feedback along the way, asking friends and acquaintances on campus for their input into the design.
The goal was pretty simple: "How can I do this so I can blow the competition away and still have people benefit from using it?"
The app is what Suehr calls "freemium," meaning the app is free but upgraded colors and themes will cost you. So far, only a handful of users have opted for the upgrade, but Suehr isn't really in it for the money. He has a business for that.
He and his cousin are the co-founders and owners of Suehr Solutions, which offers a host of custom business solutions such as Web design and hosting services. His cousin handles the marketing side; Suehr handles the programming and development side.
The plan is to be the go-to developer for small businesses (like the one his photographer father owns) that can't afford to drop tens of thousands of dollars for Web and app development.
"It's a way to give back and make a profit," Suehr said.
Learn more about about Penn State Beaver's information sciences and technology degree.
Contact
April Johnston
Public Relations Director, Penn State Beaver