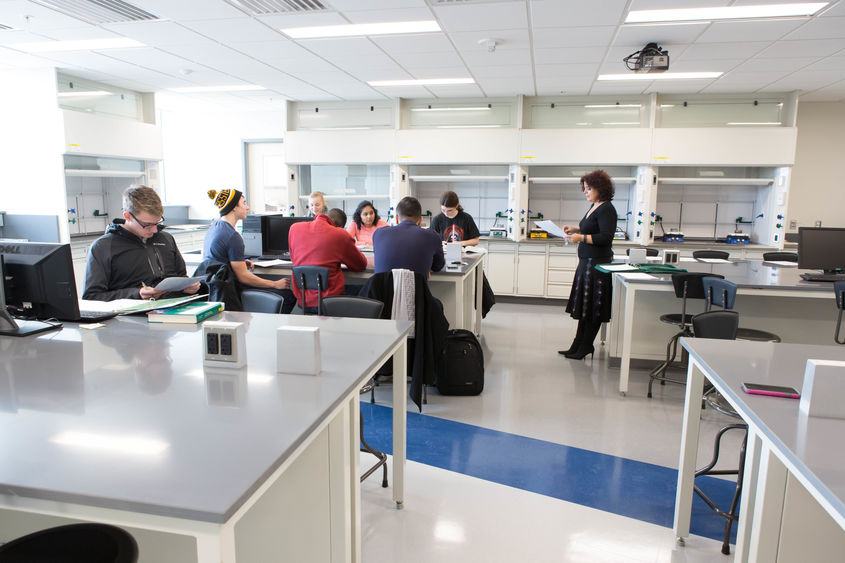 MONACA, Pa. — Graduation is over and students are gone, which means summer construction can begin.

And, this year, Penn State Beaver is going to see a lot of it, including a nearly $1 million renovation to Harmony Hall.

A half-dozen projects are scheduled to begin in the next month and last into fall, according to Beaver Director of Business and Finance Adam Rathbun.

First up are the General Classroom Building and the Michael Baker Building, which will both be getting new roofs. The process is already underway and will last through the summer. Besides some noise and the occasional road closure, the construction will not have a major impact on campus.

The rest of the multimillion-dollar Michael Baker Building renovation should be complete by the end of May, and furniture and finishings will be coming into the building throughout the summer. The north entrance will also be getting a new seating area, wider sidewalks and new landscaping.

More landscaping work will be happening at the of the Student Union Building bridge, where the hillside will get a new drainage system and plantings.

Work on the Laboratory Classroom Building annex, which will house all campus communications, is expected to start by late May. Though most of the labor will happen behind the LCB, it will have a broader impact on campus because it requires short shutdowns of telephone and Internet capabilities. Rathbun is hoping most of the shutdowns will occur at night.

All of those projects will be funded by University Park.

On the other side of campus, the student facility fee will pay for a prefabricated gazebo to be placed near the sports court at Harmony Hall.

And speaking of Harmony Hall, that building is getting a serious makeover including: new flooring, paint, window coverings, a backup generator and furniture.

"I think that old furniture has been there since I was a student here," said Beaver Director of Housing and Food Services Jeremy Lindner.

The new dressers are stackable and the new wardrobes come with built-in, full-length mirrors and lockable shelves — three things students have been requesting.

Work on the hall should be complete by late July and is being funded by Housing and Food Services.

"(The construction) is a lot of work and it touches a lot of the main buildings on campus, so it's going to be busy," Rathbun said. "But that's good."

For more information about campus living and Harmony Hall, click here.
Contact
April Johnston
Public Relations Director, Penn State Beaver