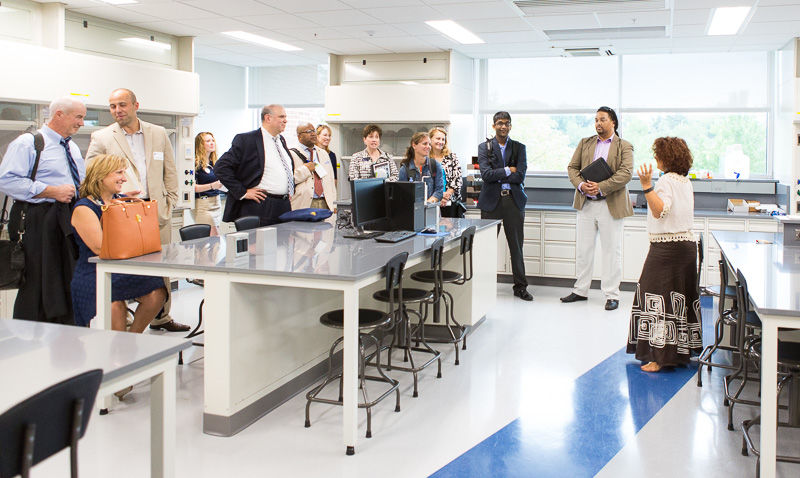 MONACA, Pa. — It was one of the worst buildings on the western campuses, and now it's one of the best.
Penn State Beaver officially reopened the Michael Baker Engineering and Sciences Building on Friday (Sept. 9), welcoming guests to tour the facility after its yearlong, $8.7 million renovation.
Among the guests at the event: the executive board of the Penn State Alumni Association, the Beaver County Commissioners and executives from Michael Baker International. Michael Baker Jr. was an engineer and philanthropist who helped to establish the Beaver campus and served on the inaugural advisory board. His portrait hangs in the center of the building.
The renovation brought with it dozens of upgrades, including 97 new computers, 15 collaborative classrooms, 12 faculty offices, two student lounges, a One Button Studio and a Maker Lab.
The most noticeable upgrade, however, is in the lighting. New windows offer the once-dark building 80 percent more natural light.
And the upgrades aren't finished. The building is scheduled to get a new roof next summer.
Contact
April Johnston
Public Relations Director, Penn State Beaver