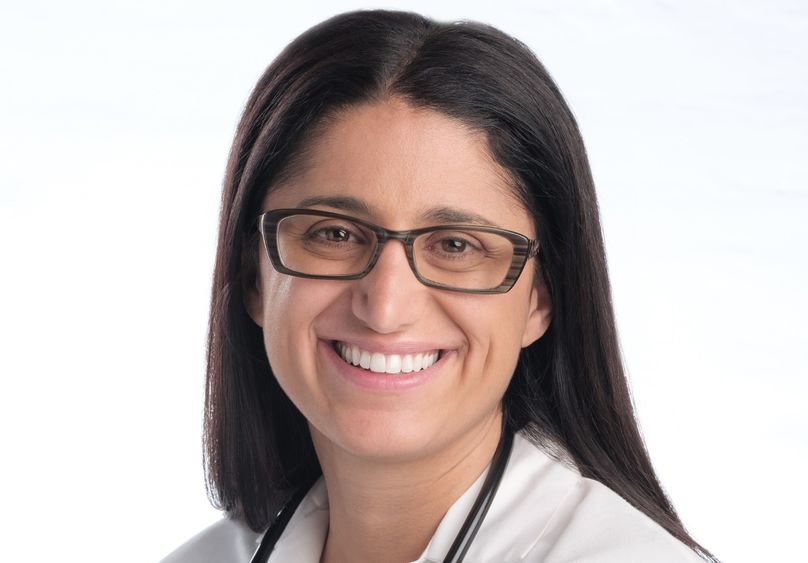 "We knew something was wrong. The water tasted funny. It smelled weird. The color was off.
"General Motors noticed that the water was corroding car engine parts at their factory. It was literally eating into the engines. Even then, the people of Flint were told to relax. We were told that everything was OK. But things were nowhere near OK."
--- Dr. Mona Hanna-Attisha, the pediatrician and public advocate who exposed the Flint water crisis, during an April 13 Speaker Series program at Penn State Behrend. She met with students on Zoom.
In 2014, the city of Flint, Michigan, began to draw its drinking water from the Flint River. The move was meant to save money: The city, which faced a $30 million budget deficit, had been paying for water supplied through Detroit's municipal system.
Flint's water-treatment plant had been idle for decades. Without adequate corrosion controls, the water damaged pipes, carrying high levels of lead into homes.
"Lead is a poison," Dr. Hanna-Attisha said. "We know that. We've known it for decades. This level of exposure can alter the life-force trajectory of an entire population of children."
Dr. Hanna-Attisha, the founder and director of the Pediatric Public Health Initiative at Michigan State University and Hurley Medical Center Children's Hospital, spoke out publicly, sharing her concerns even before her study of the water's effect had been peer-reviewed. Her advocacy positioned Flint's water quality as a national crisis and led President Barack Obama to declare a federal emergency.
"In Flint, the focus was on public health, because we absolutely were in a crisis," she said. "But we also learned the importance of good governance. We learned about the need to respect science. We learned that public health infrastructure cannot be built overnight. We learned firsthand about disparity and inequities. These are the same lessons the nation is learning with the pandemic.
"This story really isn't about me," she said. "It's about you. It's about all of us, and what we do next."
Contact
Robb Frederick
Assistant director, news and information, Penn State Behrend