Community members will play prominant figures at Beaver's Soul Food Dinner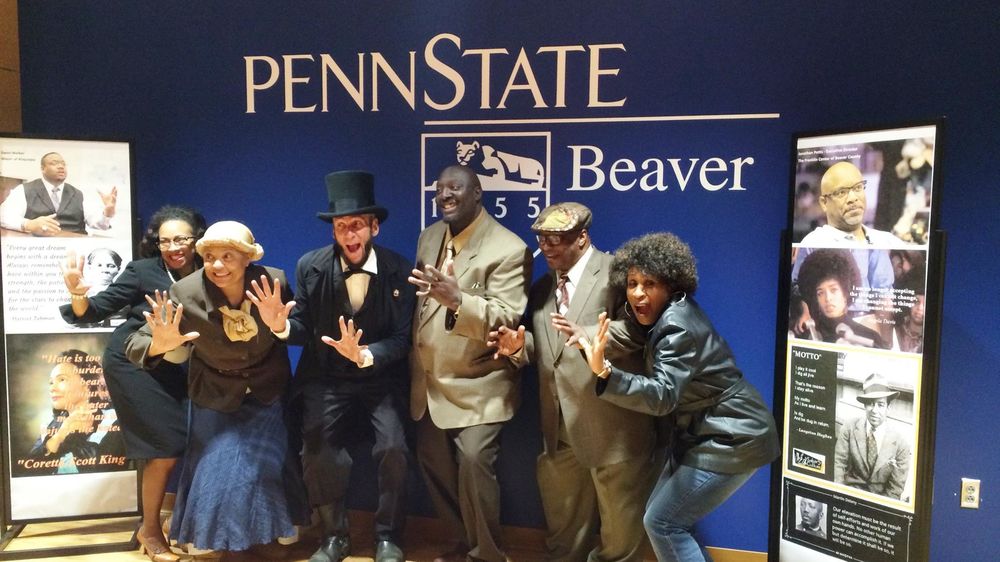 MONACA, Pa. — Last year, Abraham Lincoln and Harriet Tubman attended.
This year, Billie Holiday, Charlie Parker, Maya Angelou and Malcolm X will be there.
It's Penn State Beaver's second annual Soul Food Dinner, sponsored by the Black Student Union.
Students, faculty and staff are all invited to join the campus at 7 p.m. on Feb. 2 in the Student Union Building Lodge as it embarks on an evening of food and conversation, featuring a group of community members in costume playing some of the most iconic African-Americans of the 20th century.
The event is meant to inspire fellowship and community-building on the Beaver campus, and it exemplifies the University's recently launched "All In" campaign, which strives for diversity and inclusivity for all.
Space is limited and going fast. Last year's dinner had a surprisingly robust turnout for a winter evening event.
"People were asking if we were having it again," said Taja Finley, president of the Black Student Union. "It was something different, and it really showed Penn State Beaver as a community."
Those who wish to attend this year should contact Billie Brown in Student Affairs at [email protected] or 724-773-3959 by Feb. 1 to make reservations. The event is free for students, faculty and staff. Guests can attend for $20 per person.
In addition to the famous "guests," multicultural activist Deo Mwano will attend the dinner.
Mwano, who will speak at 4:30 p.m. on Feb. 2 in the SUB auditorium, and his family made a daring escape from the Democratic Republic of the Congo after the assassination of his father. He now travels the country as a motivation speaker and dancer, emphasizing the importance of global and social awareness.
Contact
April Johnston
Public Relations Director, Penn State Beaver