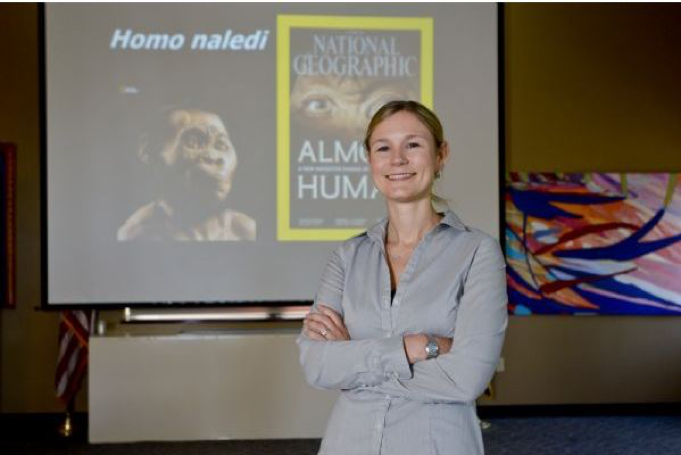 MONACA, Pa. — It seems as if everyone with an internet connection and a passing interest in genealogy is building a family tree online, tracing their lineage back generations.
Well, Heather Garvin just added a new branch to everyone's tree — Homo naledi.
Garvin, an assistant professor of anthropology at Mercyhurst University in Erie, was part of a team of scientists that, in 2013, discovered 1,500 fossils from this new species deep in an elaborate South African cave system. Homo naledi likely had tiny brains, but their features were humanlike, and there is some evidence that they purposefully buried their dead.
National Geographic called it "one of the greatest fossil discoveries of the past half century."
Cassandra Miller-Butterworth, biology professor at Penn State Beaver, has invited Garvin to speak all about it at 2:30 p.m. on Nov. 9 in the Student Union Building Lodge. The presentation, which will touch on Garvin's role in defining the species and its contribution to our understanding of evolution, is open to the public.
Garvin has a doctorate in functional anatomy and evolution. She joined Mercyhurst in 2012, where she teaches undergraduate and graduate courses in biological and forensic anthropology and anatomy.
The presentation is co-sponsored by the Brodhead Cultural Center and Academic Affairs.