Former Beaver communications student has made a career in social media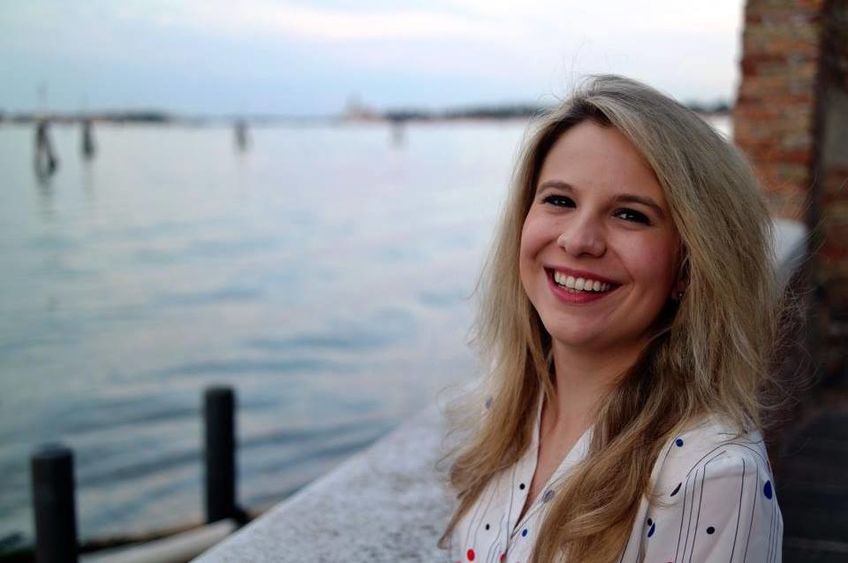 MONACA, Pa. — Mia Aquino had always adored Nora Ephron movies, those romantic comedies where extraordinary things happen to ordinary people who take brave, or out-of-character, chances.
So when Aquino had a chance to move to Manhattan and work in social media strategy for the uber-popular Huffington Post, just like one of Ephron's characters would have done, she took it.
It wasn't a small feat. Aquino had grown up in Ambridge, Pennsylvania, the oldest of five children in a close-knit family. When it came time to look at colleges, she realized she wasn't ready to leave the area or her family, and decided to commute to Penn State Beaver.
Studying at Beaver allowed her the time and support she needed to transition from the kind of girl who didn't want to leave home to the kind of girl who could be confident presenting at international social media conferences (thank you, Professor John Chapin's public speaking class).
"I felt, by the time I went up to UP [University Park], that I was ready and could handle that kind of environment," Aquino said.
Today, Aquino is the director of audience growth and social media at Made to Measure, an Apple TV network that focuses on the fashion industry. (Though she's more likely to wear Penn State gear than the latest trend. "Seriously, I wear so much Penn State stuff, people ask if I'm an athlete," she said.)
Aquino's job is to create a social strategy for the network, which has disrupted not only the traditional television model but the fashion space, as well. Made to Measure provides content that viewers are unlikely to find anywhere else, including in-depth interviews with industry insiders and high-quality fashion documentaries.
The network is owned by WME-IMG, the global entertainment, sports and fashion company, so though Made to Measure is taking chances in form and content, it still has an awful lot of support and security.
"Basically, we're acting like a startup inside of a huge company," Aquino said. "It allows us to be much more forward looking. All of the things that make TV executives insane."
Aquino should know. She spent much of her career working in television. After a stint at KDKA radio in Pittsburgh, Aquino held social media jobs at CNN, Fusion and VH1.
And though she loves entertainment and television, she didn't want to be constrained by the traditional model. She's much more comfortable living in a creative, 24-7 world that requires her to carry two phones and wear a smartwatch to keep up with all of the breaking fashion news and trends.
"It's not what I thought I would do, but it's what I've been able to do," Aquino said. "It's proof that you can study journalism and do news, but that it doesn't limit you."
She'd recommend her somewhat unusual path — and her university — to anyone, and has. Her sister is currently studying journalism at Penn State and interning in Manhattan.
"Penn State gave me an amazing career, amazing friends and I met my husband there," Aquino said. "It shaped me and shaped my life."
Learn more about the communications program at Penn State Beaver.
Contact
April Johnston
Public Relations Director, Penn State Beaver