Well-fitting, multi-layered masks key to reducing transmission as nationwide spread of omicron variant continues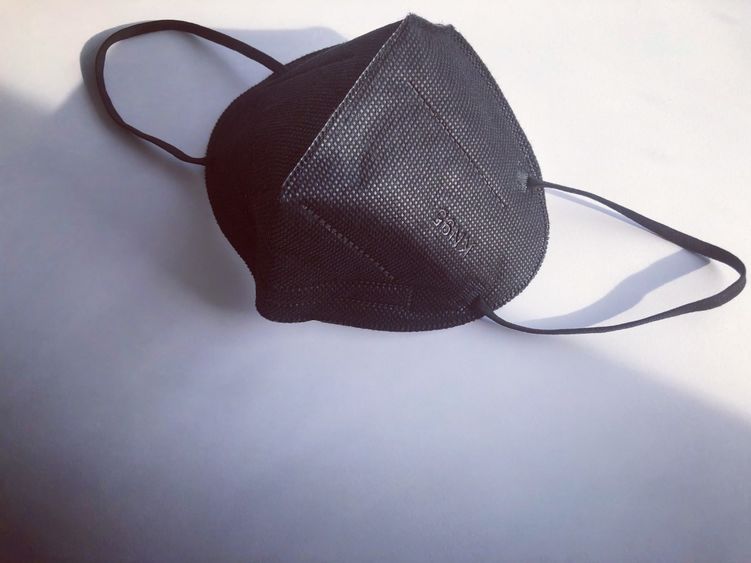 UNIVERSITY PARK, Pa. – As the omicron variant of the coronavirus continues to surge nationally and across Pennsylvania, Penn State leaders and health experts are reminding all students, faculty, staff and visitors of the university's indoor masking requirement, and urging everyone to wear well-fitting, multi-layered masks in accordance with the latest University and federal guidance. 
"Now more than ever, with the highly transmissible omicron variant of the coronavirus spreading across the country, it is absolutely critical that everyone on Penn State's campuses follows the University's masking requirements, gets vaccinated and boosted when eligible, and gets tested if they're feeling sick or if they think they've been exposed," said Kelly Wolgast, director of Penn State's COVID-19 Operations Control Center.  
"In addition to vaccination and testing, wearing well-fitting, multi-layered masks has been shown to play a key role in reducing the spread of the coronavirus," she said.  
Here are key things to know about masking at Penn State as the semester begins. 
What kind of mask should I wear? 
-- Multi-layered procedure masks (such as disposable surgical masks) or respirators (such as KN95 masks) are preferred; cloth masks made of multi-layered, washable, breathable fabric are sufficient if those are not available.  
-- Though not required by the Centers for Disease Control and Prevention (CDC) or Penn State, the CDC notes that two masks may also be worn: a disposable mask beneath a multi-layered cloth mask. 
What kinds of masks should I avoid? 
-- According to CDC guidance, masks with valves are not acceptable, and there is evidence that single-layer face coverings, including many types of neck gaiters, are not as effective in stopping respiratory droplets as multi-layer face coverings. 
-- Avoid specially labeled "surgical" N95 respirators, as those should be prioritized for health care personnel. 
How should I wear my mask? 
Regardless of the type of mask you choose to wear, for your safety and the safety of those around you, your mask: 
-- Should be well-fitting, sitting snugly over your mouth and nose, with no gaps. 
-- Should cover your mouth and nose completely. 
-- Should have a nose wire to prevent air from leaking from the top of the mask. 
-- Should be dry. If you've participated in physical activities that have led to perspiration, or if your mask has otherwise become damp, replace it immediately with a clean, dry mask that meets requirements. 
-- LEARN MORE: Consult the CDC's guide to masks for additional information about mask types, and how to wear them effectively.
When should I wear my mask?
Penn State requires all students, faculty, staff and visitors to wear masks indoors at all campuses, regardless of a person's vaccination status.
All individuals are required to wear masks indoors, including in all classrooms — regardless of size — as well as in meeting rooms, common areas in residence halls, and at any indoor events.
For those who may need them, Penn State is making masks available to all instructors at University Park and at the university's Commonwealth Campuses, and to support operations at the HUB-Robeson Center and on-campus recreation facilities where the need for additional masks is highest. Instructors can contact their units' respective pandemic safety officers with questions or to receive additional supplies.
Highly transmissible variant makes proper masking even more critical
Matthew Ferrari, director of Penn State's Center for Infectious Disease Dynamics, said emerging science around the nature of the omicron variant, and its high transmissibility, further underscores the need to be meticulous about masking.
"There is increasing evidence that the omicron variant is more likely to cause infection in the upper respiratory tract rather than deep in the lungs, like the previous variants, and in just a few weeks, omicron has emerged as the dominant variant," Ferrari said. "Though studies are still underway and guidance from global and national health authorities will continue to evolve, it is clear that omicron's rapid spread is being driven by its high transmissibility. Well-fitting, multi-layered masks are now more important than ever for protecting yourself and others."
University leaders and experts in the COVID-19 Operations Control Center are continuing to evaluate masking guidance, in consultation with state and federal health authorities, and will keep the community informed as the response to the virus continues to shift. Visit the university's official website for updates on the coronavirus, for the latest information throughout the semester.