Pennsylvania Department of Health will expand eligibility to individuals in Phase 1B on April 5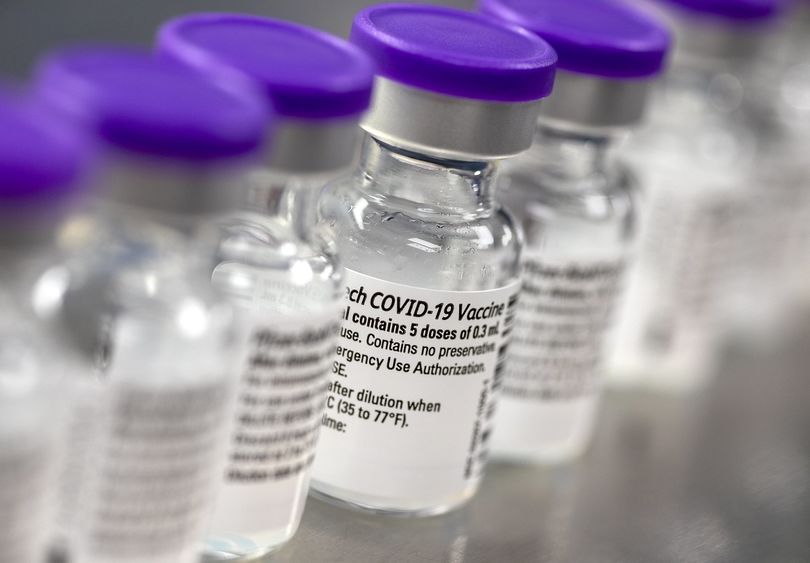 UNIVERSITY PARK, Pa. – The Pennsylvania Department of Health recently announced the dates for phases 1B, 1C and 2 of the commonwealth's COVID-19 vaccination distribution program and Penn State is strongly encouraging all students, faculty and staff to sign up to get a vaccine as soon as they are eligible to receive one.
Phase 1B, which includes a large proportion of Penn State employees and student workers, will begin on April 5; Phase 1C will open on April 12; and Phase 2, which extends vaccine eligibility to all Pennsylvanians age 16 or older, will begin on April 19.
There are currently three vaccines that have been deemed safe and effective against the coronavirus by the Centers for Disease Control and Prevention and granted emergency use authorization from the Food and Drug Administration: two-dose vaccines from Pfizer-BioNTech and Moderna and a one-dose version from Johnson & Johnson.
"The University's plans for a full in-person learning experience and the return of employees to our campuses this fall are heavily dependent on having members of our community – students, faculty and staff – vaccinated for COVID-19," said Kelly Wolgast, director of the University's COVID-19 Operations Control Center. "We're strongly encouraging everyone to sign up to get the first vaccine available to them as soon as they become eligible under the state's plan.
"It's important to understand that there may be several weeks between the time an individual becomes eligible for a vaccine and their actual appointment to get their shot," she added. "And then there is another two weeks after the second dose of the two-dose versions or the single dose of the Johnson & Johnson vaccine before individuals are fully immunized. So, we really want our community members to sign up and make an appointment as soon as their eligibility begins."
Included in Phase 1B are faculty and staff members who are in contact with students as a condition of their employment and both undergraduate and graduate students who are in contact with other students while providing instructional, health-related or other services (including residence life) on behalf of the University.
Phase 1C extends eligibility to essential workers in several sectors, including energy, information technology, and transportation.
Pennsylvania is currently (through April 4) in Phase 1A of its vaccination distribution plan, which includes those most at-risk of illness, as well as individuals specifically announced by the Department of Health, such as K-12 educators and staff, childcare workers, emergency first responders, and grocery store and food/agriculture workers.
Pennsylvania residents can use the Department of Health's Your Turn tool to determine when they are eligible to receive a vaccine. The Department of Health website also features a map of vaccine providers, which includes hospitals, urgent care centers, doctor's offices and pharmacies.
The commonwealth is not currently making vaccines available to employers to distribute to their employees or for universities to distribute to their students. At present, Penn State has not been named a distribution site for COVID-19 vaccines, however University leaders are having conversations with the commonwealth to further explore the possibility of hosting a site.
Should the state's strategy change and vaccines become available for Penn State's pharmacy or for a large-scale vaccination program, Penn State is prepared. The University has procured freezers capable of storing the vaccines at the appropriate temperatures and have identified facilities where vaccine doses could be delivered to the community.
For the latest information on COVID-19 vaccines, please visit https://virusinfo.psu.edu/vaccine-information/.