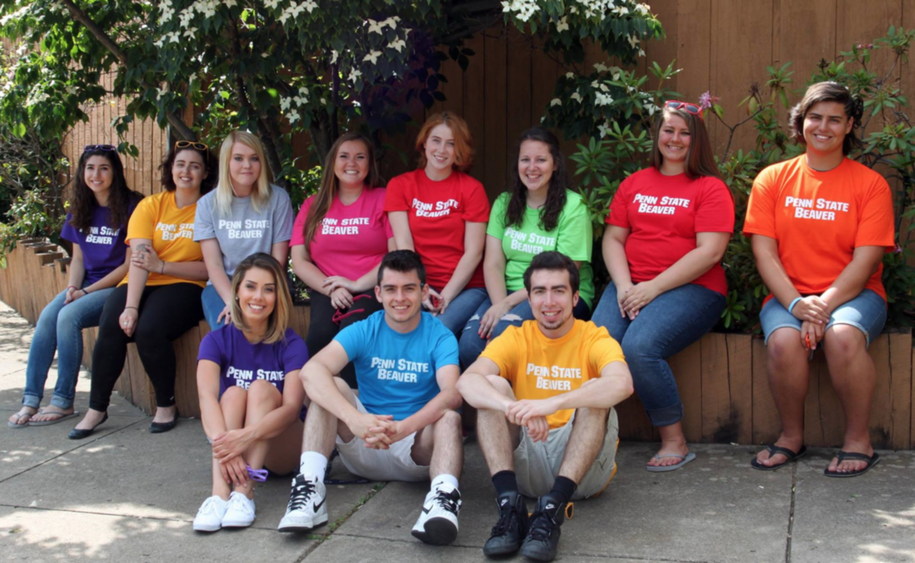 MONACA, Pa. — If we know anything about dipping your foot into the world of politics, it's this: You can't be timid. And Katie Work is definitely not timid.
She has a reputation for speaking her mind (respectfully getting her point across, she calls it) and she's not afraid of a hockey puck whizzing by her head at 80 miles per hour.
That's right, in addition to co-chairing the Campus Activities Team, sitting on the Student Activity Fee committee and serving as both a Lion Ambassador and Peer Leader, Work plays goalie for the Fightin' Beavs.
And now she wants to work for her fellow students on the Faculty Senate.
Faculty Senate is the legislative body that represents University faculty and holds primary authority over all of the educational matters that affect students, including curriculum, student policies, admissions and graduation requirements. The senate allows undergraduate students to be members and have a voice in creating policies and making decisions.
Last year, Beaver sophomore business major Fynn Mott served on the senate. Work would like to follow Mott's path and hopes students will cast their votes using the online form.
Voting started Feb. 20 and will remain open until 11:59 p.m. on Monday, March 14.
Work, a business major, sees her election as an opportunity to advocate for students, particularly those who feel as if they don't have a voice in the system.
"I want to hear what our students need and be able to bring that forth," she said.
Senior Business Instructor Dan Smith nominated Work. It struck him during class one afternoon that Work has the qualities — she's good with people, articulate and possesses moral character — that should be required of all politicians.
"I told her I think she'd make a great state representative," Smith said.
Work is the only one of nine University College candidates running from the Beaver campus — the others are from Brandywine, Hazleton, Lehigh Valley, Mont Alto, New Kensington, Wilkes-Barre and Worthington Scranton.
Election to the faculty senate would require Work to travel to University Park six times per year, to sit on committees with faculty members and administrators and to help to make decisions about all aspects of the Penn State education.
Contact
April Johnston
Public Relations Director, Penn State Beaver