The Current continues Nov. 29 at Penn State Beaver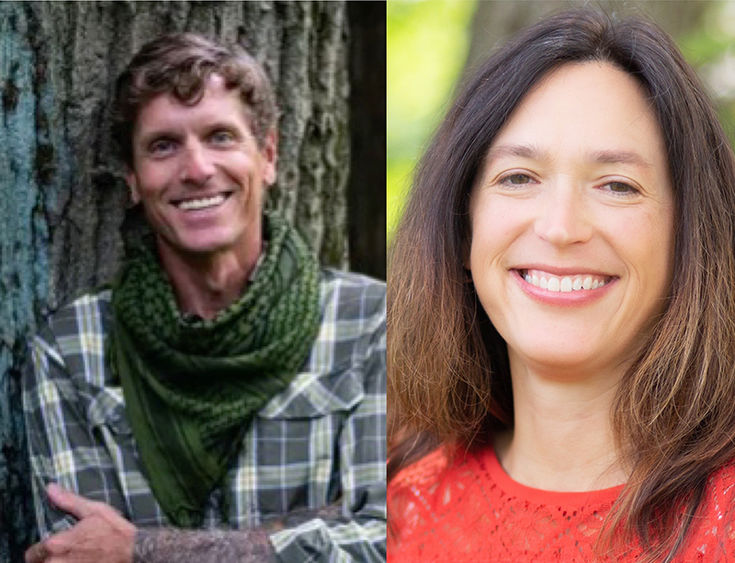 MONACA, Pa. — Trees, how they can have a positive impact on local communities, and forestry research will be the upcoming topics of The Current's next speaker series event.
 
Sponsored by RiverWise and Penn State Beaver, certified arborist Jeff Karwoski and Penn State Beaver Assistant Professor of Biology Autumn Sabo will be the featured speakers for this free community event.
 
The Current will be held at 6 p.m. Nov. 29 in the Student Union Building Lodge at Penn State Beaver. Refreshments will be provided.
 
Karwoski will present on how trees can and do have a positive impact on the community if we only let them. Sabo will speak about her research with forest plants, how trees and smaller plants interact together and with the environment, and the effects of management activities on the forest. 
 
After presenting their work, Sabo and Karwoski will engage with community members to create tree plans for their own neighborhoods and yards with simple and doable steps.
 
Karwoski, the executive director of Reforest Our Future, has a longstanding history of helping people connect with trees, including 25 years of working in Beaver County's urban forest. His experience with tree-related post-disaster recovery work across the United States eventually led him to the Philippines, where he volunteered to help communities on Leyte Island that had been hit in 2013 by Super Typhoon Yolanda, known globally as Haiyan. For the past eight years, he has led the Leyte Reforestation Project to develop its internationally accredited forestry nursery and design climate resilient planting techniques to protect people and enrich the planet. Reforest Our Future is Karwoski's latest endeavor, through which he inspires people to share his love for trees.
 
Sabo studies terrestrial plant ecology, specifically how human-caused stressors affect plant communities, conservation and restoration options. Her current research focuses on how deer and silvicultural techniques impact forest understories and rare plant management. She joined the biology faculty at Penn State Beaver in fall 2019, teaching and conducting research about the complex connections of the natural world.
 
The event is free, but registration is encouraged here.