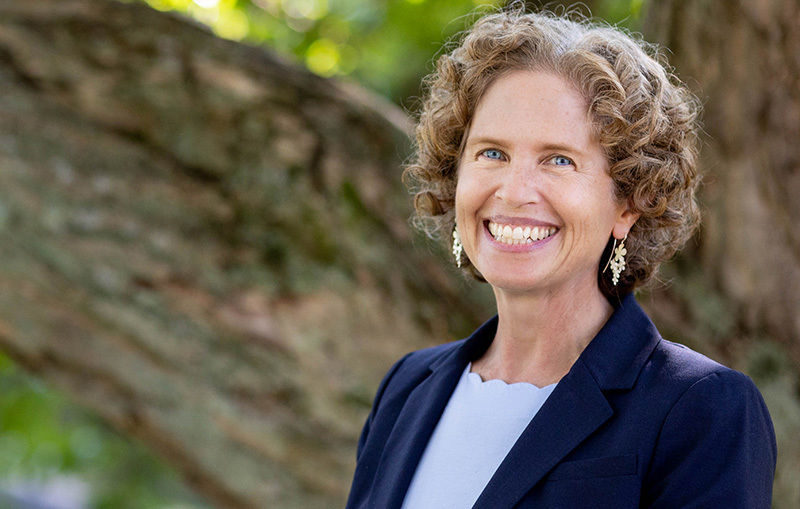 MONACA, Pa. — Carey McDougall, chief academic officer at Penn State Beaver, has been named the campus' interim chancellor, effective July 1. 
McDougall succeeds Chancellor Jenifer Cushman, who recently was named president of the University of Maine at Augusta. Cushman will be with Penn State until June 30. A national search will be conducted to find a permanent chancellor for Penn State Beaver.
"I am honored and excited to be providing leadership as the interim chancellor at Penn State Beaver to continue our exceptional focus on student success that distinguishes our campus," McDougall said. "I look forward to fostering a strong sense of belonging and appreciation for all of our students, faculty and staff, as well as with our community partners, as we collectively advance our campus in supporting students to thrive."
McDougall joined Penn State Beaver in 2014 as the director of academic affairs. She previously served as interim chancellor and chief academic officer at the campus in 2016 during a leadership transition. This year she served as interim associate dean of faculty affairs for the University College, supporting the dean of faculty affairs in all promotion and tenure processes.
"I am excited to have Carey step into this role to continue to provide leadership for the great work occurring at Penn State Beaver," said Kelly Austin, Penn State vice president for Commonwealth Campuses and executive chancellor. "Her vast experience and expertise as director of academic affairs has created impactful opportunities for faculty, staff and students that have been invaluable to the Beaver community."
During her time at Penn State Beaver, McDougall has brought five additional degrees to the campus to align enrollment with industry growth and the changing career interests of prospective students both regionally and internationally. She has led advanced initiatives for the campus strategic plan to make diversity, equity and inclusion pillars of the plan and to weave a diversity, equity and inclusion thread throughout the entire strategic plan.
McDougall also designed and ran the campus' first Campus Advisory Board Academic Excellence Mentoring Program to support students who would benefit from enriched career pathways.
In 2022-23, she co-chaired the Joint Task Force on Teaching Assessment Peer Review Subcommittee for the University. At the Commonwealth Campuses, she chaired the University College Academic Integrity Policies and Procedures Review Committee in 2020-21 and co-chaired the University College Faculty Workload Task Force in 2021-22.
In the local community, McDougall has served since 2020 as the vice chair of the board of directors for the Beaver County Corporation for Economic Development, for which she developed and led initiatives to diversify the board. She also serves as the chair of the Beaver Borough Planning Commission.
 
Before coming to Penn State Beaver, McDougall was an associate professor of art at Kent State University's Stark campus, where she co-chaired that university's Academic Affairs Strategic Planning Committee, served as a provost fellow, received the Distinguished Teaching Award, and was active in the Ohio Women's Network with the American Council of Education Inclusive Excellence Group.
 
McDougall earned a bachelor of arts degree in mathematics from Oberlin College in Ohio and a master of fine arts degree from the University of Connecticut.
"I am honored and excited to be providing leadership as the interim chancellor at Penn State Beaver to continue our exceptional focus on student success that distinguishes our campus."

—Carey McDougall , Interim Chancellor and Chief Academic Officer, Penn State Beaver