Initiative to help students in the class of 2024 who began college remotely transition to on-campus life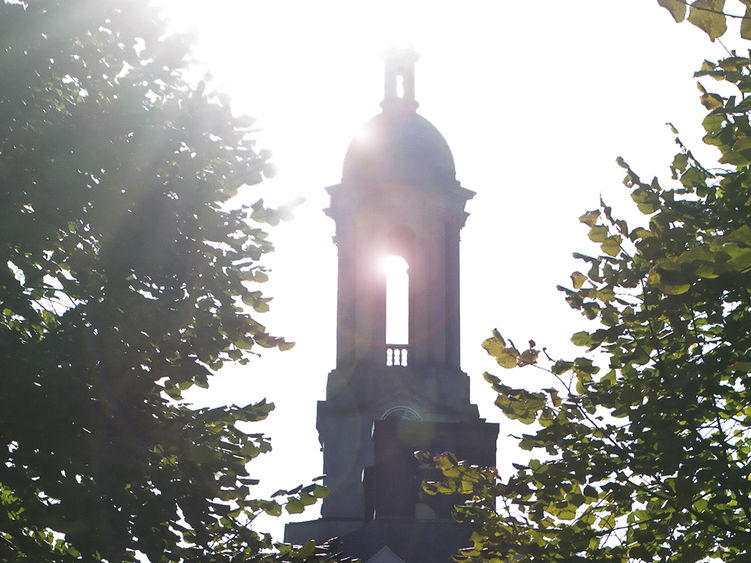 UNIVERISTY PARK, Pa. — Penn State colleges, campuses and units can still apply for Second-Year Enrichment Grants. Provided by the University, the grants are intended to fund programs that will support current second-year students in transitioning to a full on-campus experience. 
Many Penn State students in their second year began their college experience in remote or hybrid learning environments in fall 2020. The First to Second Year Task Force was charged by the Office of the Provost, Undergraduate Education, the Commonwealth Campuses and Student Affairs to help minimize the impact of the pandemic on students who began their Penn State careers in the 2020-21 academic year.  
The task force's recommendations were designed to enable students to have the opportunity to achieve awareness, understanding and connections in their academic and co-curricular experiences as the foundation for an enriching and successful collegiate experience. 
Staff or faculty from any college, campus or unit can apply for up to $7,500 in funding by using an application at keepteaching.psu.edu. 
Financial support can be used for any of the following purposes: 
Programs and services for second-year students that have not been available in the past, such as welcome programs and other orientation-related activities. 
Continued support for alternative and innovative delivery of collaborative student support services, such as academic support services and access to University-wide programming. 
Support for offices that are transitioning to provide services at pre-2020 levels or in the same manner as before the pandemic, such as extra personnel to appropriately staff offices. 
Anything that does not fit into the above categories that will support second-year students in their transitions to on-campus life. 
Applications will be reviewed on a rolling basis by a steering committee composed of representatives from sponsoring units. Awarded funds must be spent by May 1, 2022.  
Second-Year Enrichment Grants in action 
At Penn State Mont Alto, the grant is funding a three-pronged approach to getting second-year students engaged on campus: engagement with faculty, engagement with their advisers, and engagement with each other, according to Kira Hamman, assistant teaching professor of mathematics and director of the honors program at Penn State Mont Alto.  
In the Faculty Connections program, faculty can take individual or small groups of second-year students to lunch or for coffee at the campus cafe to build informal relationships outside of the classroom. In the Advisor Connections program, advisers invite second-year students to meet with them one-on-one for advising by offering small gift cards to the bookstore as "party favors." In the Student Connections program, students connect with each other in study groups for second-year courses in the nursing, physical therapy assistant, and occupational therapy assistant programs. The study groups are facilitated by third- or fourth-year students in those programs and include refreshments. 
At the College of Earth and Mineral Sciences, faculty and staff from the Ryan Family Student Center used grant funding to give second-year students a one-day version of Total Engagement with EMS (TEEMS). TEEMS invites first-year students to Lake Raystown for a retreat alongside student mentors, faculty, staff and alumni before classes begin. The program for second-year students, dubbed TEEMS 2.0, was a way for students who started their college careers during the pandemic to have an in-person experience and further develop a sense of community and inclusion.  
The College of Health and Human Development used grant funding to create three new programs. The first was a retreat to the Shaver's Creek Environmental Center in November, where second-year students could participate in large group activities like hiking and biking. Megan Owens, assistant dean for Student Services and Engagement in the College of Health and Human Development, said the day gave students a chance to meet each other and build relationships. 
"The goal of this event was for students to feel supported by the college, interact with their class of 2024 classmates, build relationships, discover Shaver's Creek, and experience a fun activity off campus," Owens said. "The majority of second-year students have not had an opportunity to connect in a larger-scale event with their class due to the pandemic." 
Another program was a "build-your-own study kit" event, where students could visit an office to pick up no-cost supplies and talk with College of Health and Human Development academic advisers about tutoring, study skills and entrance-to-major requirements within the college. In addition, "Turning Engagement into Experience" on Oct. 13 invited students to a Zoom session where they could learn how to take their campus engagement and leadership experiences and translate them to a resume. Participating students could earn career prep items like padfolios, business card holders and fountain pens.  
"This presentation aimed to help students see the vast advantages that come with being involved, beyond just having fun," Owens said. 
Penn State Beaver used grant funding to support the retention efforts of the Student Success Committee, said Rachel Zughaib, campus registrar.  
"We are offering a series of workshops for second-year students, and the topics range from entrance-to-major to navigating setbacks," Zughaib said. "Some of the funding will be put toward our end-of-year Campus Carnival. The outdoor event is the perfect opportunity for students, faculty and staff to connect and experience a traditional event with lots of blue and white flair." 
Questions about the grant program can be directed to the task force co-chairs, Barry Bram, [email protected], and David Callejo Perez, [email protected].