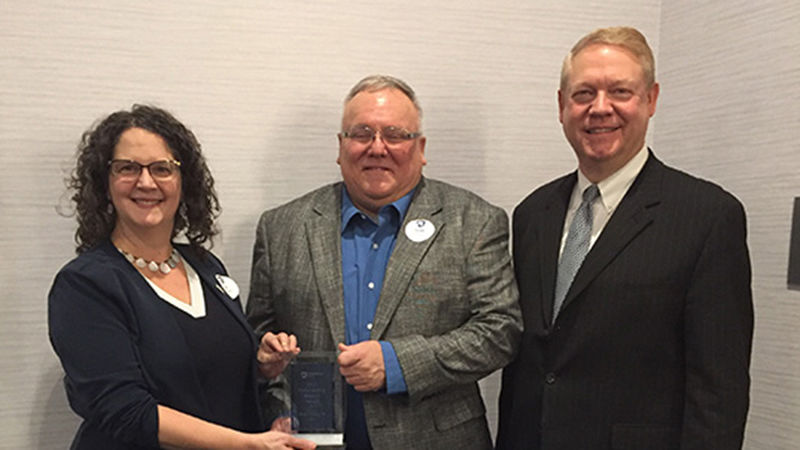 MONACA, Pa. — Scott Noxon has been given the Penn State Beaver Outstanding Alumni Award.
The annual award recognizes campus alumni who have distinguished themselves through career achievement, community involvement, and support of Penn State Beaver. Noxon was presented with the award Jan. 8 during the Penn State Beaver Advisory Board meeting.
Noxon studied two years at Penn State Beaver before finishing his degree in business logistics at University Park.
A longtime philanthropist, Noxon has used his career success — first working for Conrail and then as the owner of popular Pittsburgh nightclubs Pegasus and THERE — to fund many community efforts, including generous continued support of Penn State Beaver.
For many years he has endowed a scholarship for Penn State Beaver students who are doing something to better the world around them. And in 2019 he endowed a new scholarship to benefit the LGTBQA community at Penn State Beaver — the first scholarship of its kind at a Penn State Commonwealth Campus.
"Scott's continued generosity means so much to us," Chancellor Jenifer Cushman said. "His support is giving students the much-needed financial help they need to continue their education, and he is an example of the kind of community-minded person we hope our students will become."
Noxon said he's "not done" with Penn State Beaver yet and has plans to expand his charitable giving to support the campus.