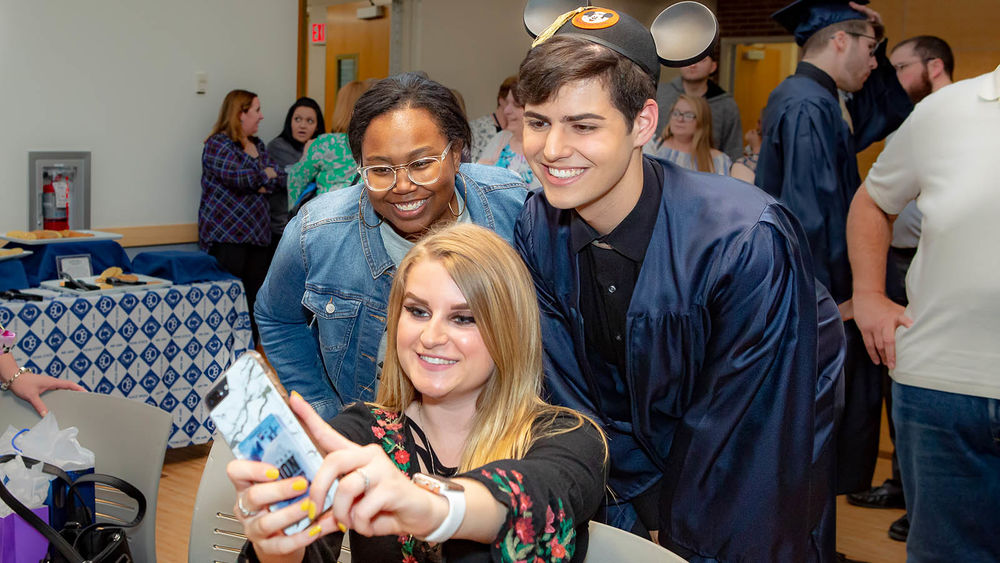 MONACA, Pa. — Graduation is only the start.
That was the message attorney Laura Tocci delivered to 51 Penn State Beaver graduates Friday night (May 3) as the keynote speaker at the campus' spring 2019 commencement ceremony.
Tocci, a Penn State alumna herself, congratulated the graduates for their accomplishment, but reminded them they still have far to go and a lot of work to do.
She offered her "five points to success": Find a way. Never give up. Never be a shortcut person. If you say you are going to do something, do it. Own up, admit and learn from mistakes. And, as a sixth point, it's nice to be nice.
"You are a Penn State graduate. That means something," Tocci said. "But this isn't your summit. Today's achievement — though sweet it is — is little more than a stop along your journey in life.
"It's not your destination. It's merely a place along the way."
Tocci also recalled the words of the late John Lennon, who once said, "Everything will be OK in the end. If it's not OK, it's not the end."
She encouraged the graduates to work hard and be a dependable person.
"Your quest doesn't end until you've decided it's the end," she told the graduates.
Pradeep Karunanidhi, president of the Penn State Alumni Association Beaver Valley Chapter, also welcomed the graduates and wished them well in their futures.
Tiffany MacQuarrie, assistant teaching professor of English, led the academic processional and recessional.
The degrees were conferred upon the graduates by Penn State Beaver Chancellor Jenifer Cushman and Penn State Beaver Advisory Board President Greg Cerminara. Director of Academic Affairs Carey McDougall recognized the faculty and staff.
Photos from the evening can be found on Penn State Beaver's Flickr page.