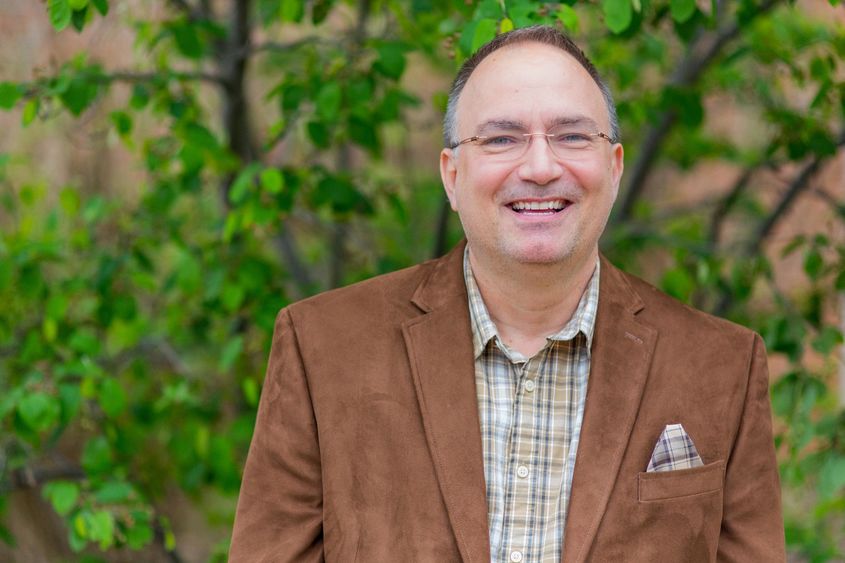 WASHINGTON, D.C. — Penn State Beaver Professor of Communications John Chapin has been awarded the 2022 Crime Victims Research Award.
 
The award, from the U.S. Department of Justice Office for Victims of Crime (OVC), was given to Chapin April 29 at the National Crime Victims' Service Awards ceremony in Washington, D.C. U.S. Attorney General Merrick Garland presented Chapin with the award.
 
This award category recognizes individual researchers or research teams that made a significant contribution to the nation's understanding of crime victim issues, according to a Department of Justice news release. Chapin said the category is new, and he is the first person to receive this award.
 
"Dr. Chapin is both a survivor and a renowned researcher whose academic work and field advocacy have made a profound difference in the lives of victims across western Pennsylvania," said Amy L. Solomon, principal deputy assistant attorney general of the Office of Justice Programs.  "He has not only expanded our base of knowledge about effective ways to prevent crime, he has helped schools, victim service professionals and community organizations reach individual victims, enabling them to begin the journey toward healing."
Chapin served as the president of the board of directors of the Women's Center of Beaver County and was a key partner in the development and execution of the Western Regional Training Initiative, which provides web-based training for 13 women's centers in 10 Pennsylvania counties.  The initiative was awarded the prestigious Pennsylvania Governor's Award for Excellence for being the first computerized domestic violence training unit in the state. Chapin has been recognized at the federal, state and local levels, including by both chambers of the U.S. Congress and the Pennsylvania governor.
"Dr. Chapin has built a distinguished career helping criminal and juvenile justice professionals and policymakers understand the causes and consequences of violence, and his work has been instrumental in improving the lives of victims in his state," said Kristina Rose, director of OVC, "Thanks to his exceptional contributions, and the insights gained by his own experience of abuse at a young age, advocates and service providers who train under his guidance and who learn from his research are better equipped to meet the needs of survivors and address the effects of trauma."
 
Learn more at the OVC website.