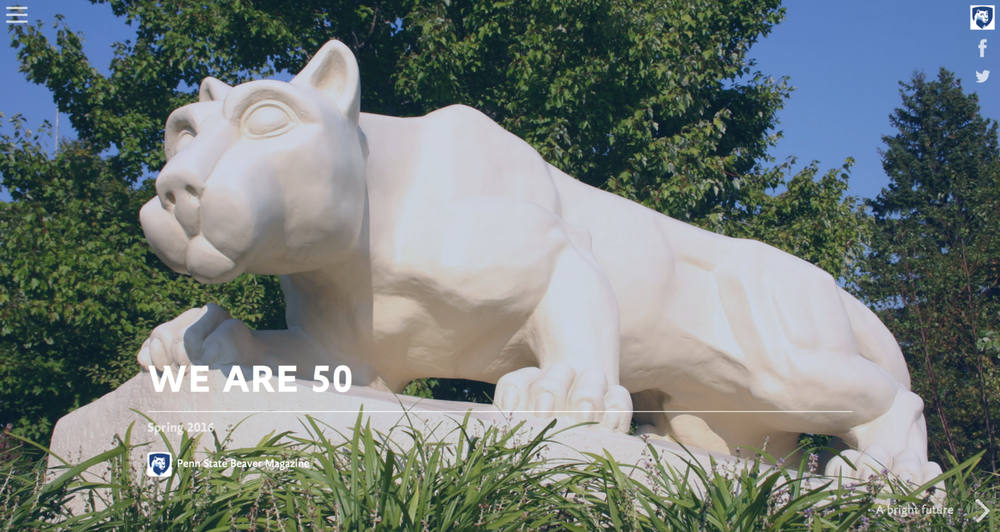 MONACA, Pa. — Penn State Beaver's annual magazine is making a big move.

In an effort to be environmentally friendly and offer more dynamic content, the magazine is moving online.

The inaugural issue is now available and can be viewed by visiting www.psubeavermagazine.com.

In the issue, you can:
Find out how many championships Penn State Beaver Athletics has won in the past decade (hint: it's a lot)
Meet Josh Hogenmiller, a Beaver grad who is coloring the car world
Celebrate the women who are shaking up STEM
Get the real story on that stuffed lion in the SUB
And more
Don't forget to subscribe to the magazine by filling out the online form or sending an email, with the subject line "subscribe," to [email protected]. Subscribers will receive emails alerting them to new issues and content.
Contact
April Johnston
Public Relations Director, Penn State Beaver