Winners of annual Academic Awards announced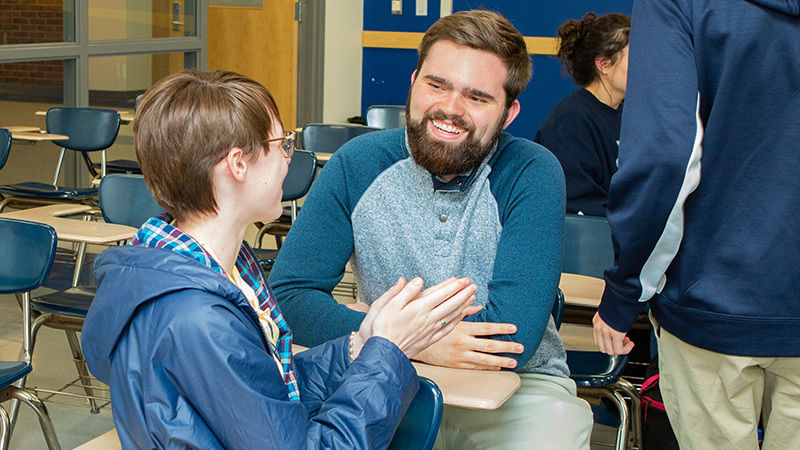 MONACA — Penn State Beaver has announced the Academic Award winners for the 2019-20 academic year.
Junior Joshua Hetzer, a business accounting major, is the recipient of the Eric A. and Josephine S. Walker Award, which recognizes Penn State students whose outstanding qualities of character, scholarship, leadership and citizenship contribute to the prestige and well-being of their campus.
The year's outstanding student award went to senior psychology major Ashley Taylor.
"It is an honor to celebrate the students who are receiving academic awards," Director of Academic Affairs Carey McDougall said. "Their dedication to academic achievement is outstanding, and we look forward to seeing their future successes, which I have no doubt will have a significant ripple effect on their communities. Congratulations! Penn State Beaver celebrates you."
Here is the full list of 2020 winners:
Walker Award
Joshua Hetzer
Outstanding Student Award
Ashley Taylor
Baccalaureate Awards
Administration of Justice: Jacob Moldovan
Biology: Jonah Sally
Business: Kristi Behme
Communications: Anthony Pappas
Information Sciences and Technology: Natalia Slivkanich
Project and Supply Chain Management: Dan Uthman
Psychology: Katy Walcott
Department Awards
The Behrend College
Computer Science: Dmitri Gordienko
College of Engineering
Electrical Engineering: Raymond Luffy
Mechanical Engineering: Haozhe Zheng
University College
Administration of Justice: Natasha Norris
Biology: Emily Orlowski
Business: Joshua Hetzer
Communications: Jesse Jamery
Information Sciences and Technology: Patrick Byers
Project and Supply Chain Management: Emily Brown
Psychology: Destiny Cunic
President's Freshman Award
Elleanna Farber
Ahnika Hay
Paige Niedbala
Cassadie Speed
Adult Student Award
Katy Walcott
Student Life Leadership Awards
Zelma Daye
Katy Walcott
Shane Cepull
Maria Slater
Diamond Thomas
Ian Tidwell-Carter
Community Service Award
Black Student Union – Ian Tidwell-Carter
Campus Honors Certificates
Kelly Gottschalk
Aimee Hill
Kristina Hogue
Cassidee Houser
Johnathan Orosz
liyah Peterson
Maria Slater
Rob Wahl
Bella Williams
College Honors Certificates
Siu-Len Navarro
Emily Orlowski
Jonah Sally
Alexey Stern
Katy Walcott
Outstanding Club Advisor Award
Dr. Chris Rizzo, Student Government Association
Academic Advisor Award
Karen Barr
Advisory Board Awards
Faculty Excellence in Teaching: Andrea Patrucco
Faculty Excellence in Research: Zhongyuan Che
Faculty Excellence in Service: Kristen Olson
Adjunct Faculty Excellence in Teaching: Kristin Oberg
Staff Excellence: Beth Hewitt
Staff Service: Billie Brown