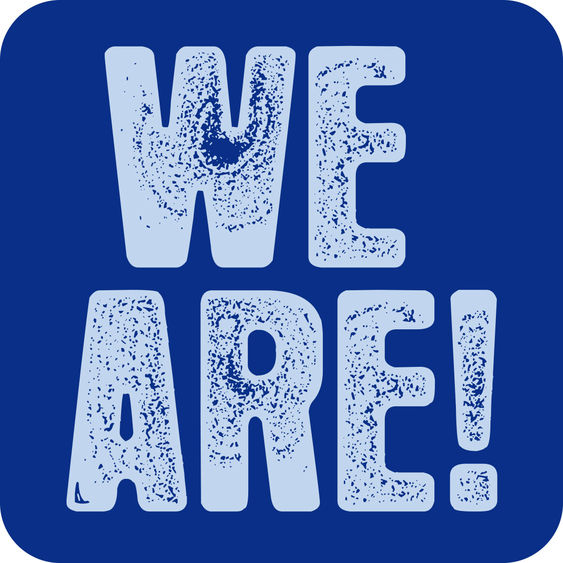 UNIVERSITY PARK, Pa. — As part of our regular "We Are!" feature, we recognize seven Penn Staters who have gone above and beyond what's asked of them in their work at the University. Do you know someone who deserves a shout-out? If you do, consider taking a minute to nominate that person by filling out a short online form.
This week, we'd like say thank you on behalf of the entire University community to:
Marissa Bufalini, student at Penn State Beaver, whose nominator wrote: "Marissa helped get dancers for Beaver's THON for the first time in a long time and dedicates herself to THON and her fellow students. She has an overloaded schedule, but still manages to give more than she is asked of. Thanks Marissa."
Trisha Everhart of the School of Labor and Employment Relations, whose nominator wrote: "Trisha goes all out for students. She personally connects with every one of our over 200 masters students in addition to working with our undergraduates. She cares deeply about student success and helps them achieve their dreams. Her ideas consistently steer our programs to a stronger place."
Donald Natale of the Applied Research Lab, whose nominator wrote: "Don is a helpful, engaged and brilliant colleague. He makes us better by setting a good example, being generous with his talents and having real clarity in vision and ethics. He takes time to make people feel appreciated and recently wrote 24 thank you cards to highlight the positive around us."
Vickie Clauer of Student Affairs, whose nominator wrote: "Vickie passionately runs the Professional Attire Closet for Career Services, which provides clothing to students attending career fairs and interviews. On her own time, Vickie tailors and presses outfits chosen by the student. Her favorite part leading this project is her interactions with students and the smiles & confidence it brings to them."
Holly Seidel of the Department of Architectural Engineering, whose nominator wrote: "Holly is a remarkable individual with the highest work ethic and truly admirable productivity. She steps in to help anyone who is in need of support, fills in duties of a position is vacant and unites everyone around her towards a common goal."
Deb Sam of the Department of Architectural Engineering, whose nominator wrote: "Deb is the most uplifting staff member I have ever met. She always goes above and beyond her job responsibilities, completes her work in the most impeccable manner, exhibits great attention and care towards her duties and always encourages everyone around her to be their best. A true Penn Stater!"
Jill Blonski of the Department of Architectural Engineering, whose nominator wrote: "Jill is a wonderfully helpful staff member who always looks for ways to make everyone else's job easier. She is accommodating, helpful and brings a very positive attitude to her work. Her contributions are greatly appreciated."
Thank you Marissa Bufalini, Trisha Everhart, Donald Natale, Vickie Clauer, Holly Seidel, Deb Sam and Jill Blonski — and to everyone who helps make Penn State such an incredible community. We Are!