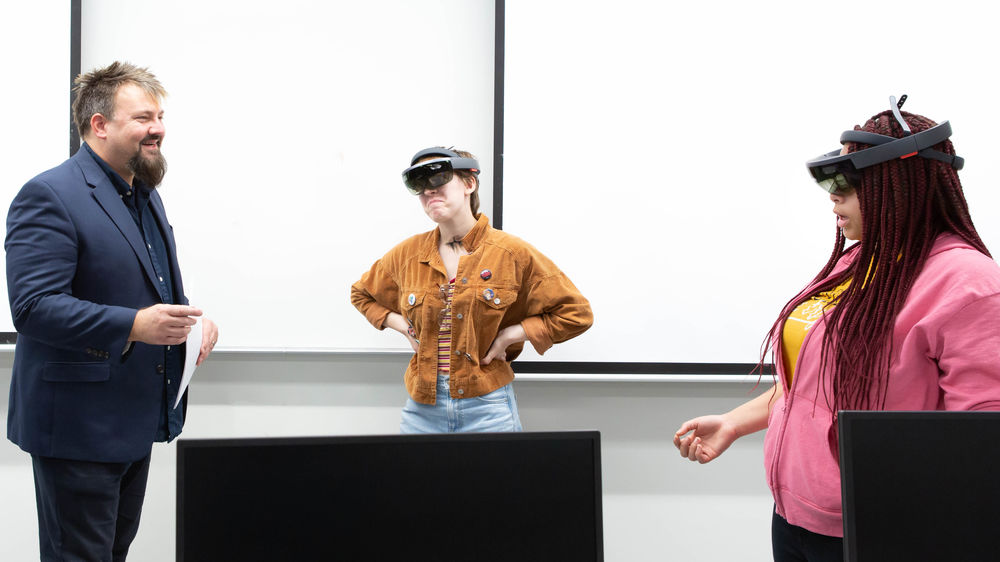 Mental health and the design of cities may not be something most people think about as connected areas of study, but one Penn State Beaver professor has considered them inextricably linked for years.
Teaching Professor of Psychology Kevin Bennett was recently named as a fellow to the Centre for Urban Design and Mental Health, an international and multidisciplinary organization that focuses on how mental health can be incorporated into our public spaces.
The mission of the center is "to help inform, motivate and empower policymakers, designers, planners, and public health professionals to build better mental health into their cities through smarter urban design."
Bennett said he has always been fascinated by architecture and urban design. He said from a very young age he was interested in history, geography and how cities are designed.
Several years ago, Bennett began working with the center and has contributed articles to their journal and blog.
"I don't think we really spend enough time thinking about how the environment impacts our health," Bennett said. "We think about how we feel right now, but not why we feel that way and not long term."
Bennett said people don't consider environmental factors like how the sound or light in a room affects us.
Bennett is working on a long-term case study of Pittsburgh. Areas he's studying include social isolation and how people can stay connected, mobility and city responsiveness to the emotional and physical needs of residents. He is also interested in "biophilic design," or how greenery can affect us.
"Dr. Bennett's fellowship is further evidence of the engaged research he is developing that will not only impact the field of psychology but the field of urban design and our student body," Director of Academic Affairs Carey McDougall said. "He is well known for bringing research into his classrooms and developing students' passion for the field as well as having them collaborate on his research."
Bennett said he doesn't consider what he does work. "I'm following a passion," he said.
"Interdisciplinary work such as Dr. Bennett's has the potential for great impact and for our communities to directly see the impact of that partnership," McDougall said.
In October, Bennett attended the Conscious Cities Festival in New York City where he presented and was able to meet with people from around the world.
"It's refreshing to get so many different perspectives and make it all connect," Bennett said.