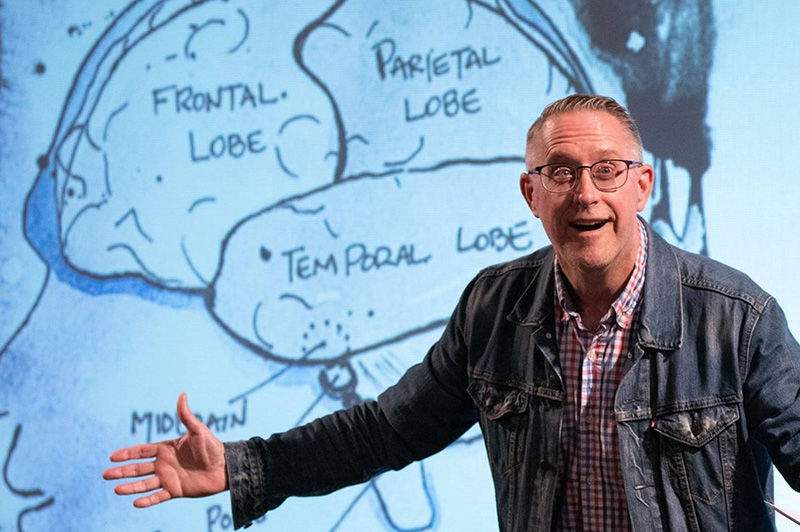 MONACA, Pa. — The 2019-20 Penn State Laureate, William Doan, will visit Penn State Beaver to give a public presentation focused on mental health.
Doan is a professor of theater in the College of Arts and Architecture and is an artist-in-residence in the College of Nursing. As the laureate, Doan is exploring the intersections of art, science and health through interactive experiences.
A past president of the Association for Theatre in Higher Education, Doan was recently inducted into the College of Fellows of the American Theatre. He has co-authored three books and several plays. He also has created solo performance projects at a variety of venues across the United States and abroad. His current work includes a new performance piece, "Frozen in the Toilet Paper Aisle of Life," part of a larger project titled "The Anxiety Project."
"The Anxiety Project," Doan's primary endeavor as laureate, includes more than 400 drawings, four graphic medicine publications in the Annals of Internal Medicine, and a live performance, all of which explore what it's like to live with anxiety and depression. The project is based on Doan's personal experience and research on mental health.
Doan will present from 6 to 8 p.m. on Nov. 12 in the Student Union Building Lodge on campus. The presentation is free and open to the public.
More information about Doan and "The Anxiety Project" can be found at https://sites.psu.edu/doanlaureate2019/.