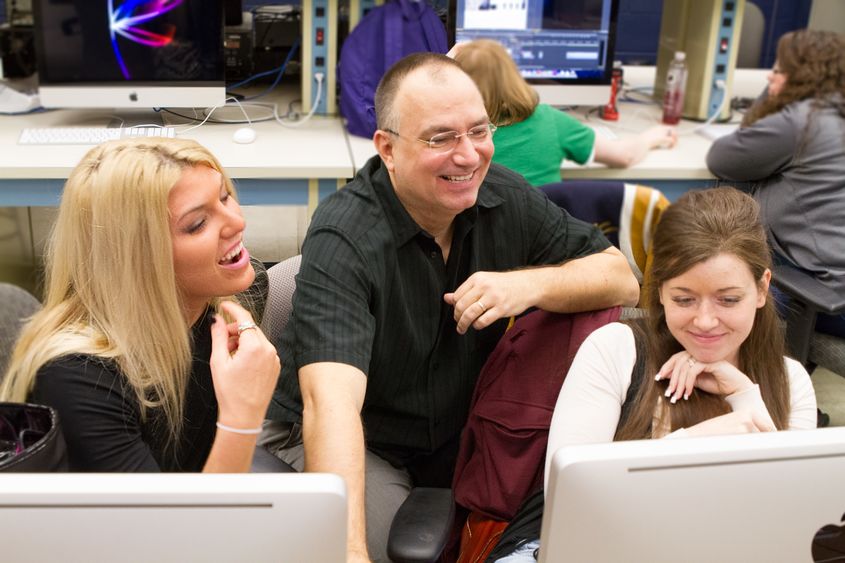 MONACA, Pa. — When John Chapin was in middle school, his mother decided to leave his abusive father, and the then-12-year-old Chapin got pulled out of class in order to appear in court and testify.
It was an experience that shaped his life and his work.
Today, Chapin is an expert in violence prevention and has published more than 50 articles and book chapters on the topic. The professor of communications at Penn State Beaver also serves as board president for the Women's Center of Beaver County and contributes to Crisis Center North's school-age violence prevention programming.
"When you've experienced something like that, it's a pretty easy decision when you're getting into what to research," Chapin said.
Chapin has been working in violence prevention education for 17 years. In the early days, his goal was simply to get into the schools and perform a workshop that shed some light on the problem. Success was defined in small increments: Reaching a couple thousand people in the Western Pennsylvania region increasing knowledge by 5 percent.
"The goal was to make the programming a little better each year," Chapin said.
But in the post-Columbine era, the stakes rose exponentially and the programming quickly followed.
Last year, the Crisis Center North team reached 19,000 middle and high school students in Allegheny County. Middle school programming focuses on treating people with respect and curbing sexist and racist language. High school programming is a deeper dive, with students learning about dating violence, consent and – Chapin's latest research focus – cyber bullying.
Chapin's role in the process is a crucial one. He uses surveys to measures outcomes, ensuring that the programming is appropriate and effective. It's his data that drives the content. Lately, that's meant a focus on bystander intervention and peer-to-peer mentoring.
"We've found hearing the message from your peers is more successful at changing attitudes," Chapin said.
Chapin's work with the schools and Crisis Center North has led to numerous publications this year. One, which appeared in the Social Science Journal, was based on a survey of more than 1,000 middle and high school students and suggested adolescents believe they are less likely than their peers to be victims of cyber bullying. Another paper, entitled "Adolescents and cyber bullying: The Precaution Adoption Process Model," was published in Education and Information Technologies.
The third, "What makes a bystander stand by? Adolescents and bullying," was a collaboration between Chapin and former Beaver communications student Michael Brayack, who now works at Crisis Center North. It appeared in the Journal of School Violence and focuses on the importance of bystander intervention.
"If you don't step in, if you don't say something, they (those who bully) think you agree with them and they say it louder and say it more," Chapin explained. "Then the spiral starts and the stakes are higher and you're less likely to step in."
Contact
April Johnston
Public Relations Director, Penn State Beaver